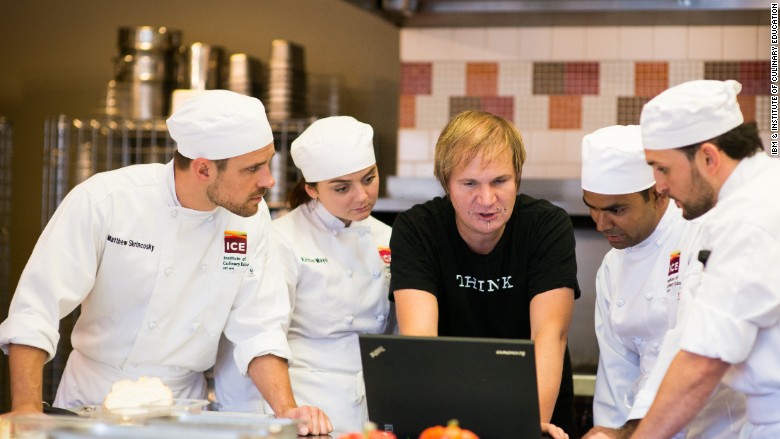 Welcome to Watson's test kitchen.
That's Watson, the artificial-intelligence machine built by IBM (IBM).
Together with the Institute of Culinary Education (ICE), the Jeopardy! winning computer has created perhaps the world's first-ever cookbook co-created by computer algorithms. "Cognitive Cooking with Chef Watson" is set to go on sale April 14th.
The collaboration began three years ago when IBM began building an "idea-generating tool" using Watson's artificial intelligence. The teams settled on trying to innovate food because it's something everyone appreciates, according to the book's introduction.
As amateur and professional chefs, we already know what ingredients work well together, but given how many flavors and foods there are in the world, there are countless combinations we might never be able to come up with on our own.
An AI computer system focused on food, Chef Watson's creators thought, could run through those possibilities and help chefs design newfangled recipes.
IBM fed Watson a trove of data on existing dishes so it could learn flavor interactions, food chemical compositions, nutritional information, and cultural preferences. Watson then suggested combinations of ingredients, and ICE chefs turned some of those into dishes for the new book.
Among the recipes are familiar sounding appetizers, entrees, and snacks, like bruschetta and grilled asparagus. But given Watson's suggestions, there are twists.
The recipe for Turkish Bruschetta, as an example, uses Japanese eggplants, sumac (a traditional Middle Eastern spice), dry oregano, paprika, and Parmesan. Austrian Grilled Asparagus involves asparagus, yes, but it's served with pig's feet sous vide.
More than 65 recipes are in "Cognitive Cooking with Chef Watson," with more recipes and cookbooks possibly on the way.
IBM is using its Watson platform to build a web-based app which will help people create new dishes using algorithms.
"You pick the kind of dish you like -- it could be a dumpling, a burrito, or you can remain vague and say you want it to be an appetizer," said Florian Pinel, a senior software engineer at IBM.
Watson will take what you want, and what it's already learned about taste and chemical compounds, to find possible combinations that work well together.
"If you said you wanted an Indian burrito with eggplant, it will focus on Indian ingredients that go well with eggplants," said Pinel.
After creating thousands of recipes, Watson narrows the selection to 100, sorting them based on preferences, dietary constraints and other requirements defined by the user.
Check out some of Watson's creations from the upcoming cookbook, like a fusion paella: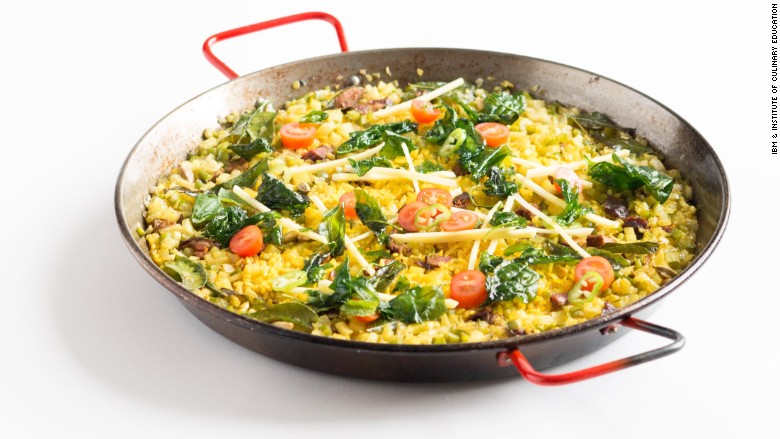 An East-meets-West quiche, the every-meal dish.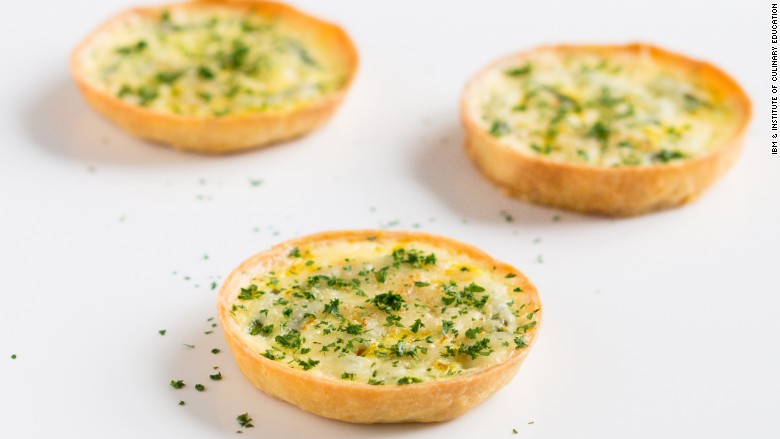 There can never be enough ways to improve brussel sprouts.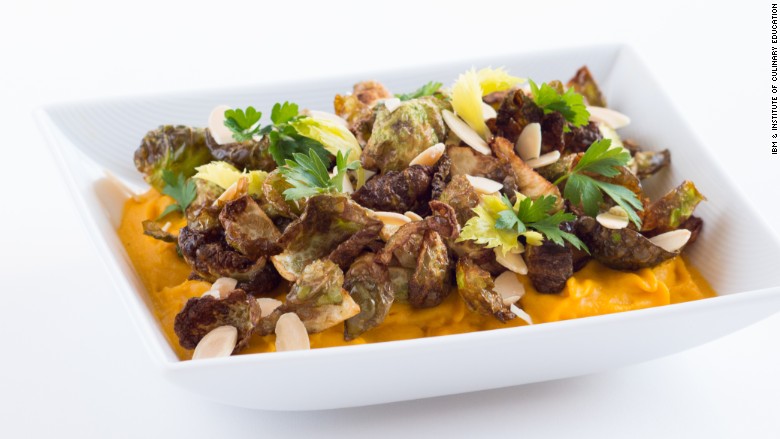 Want some bacon with that drink?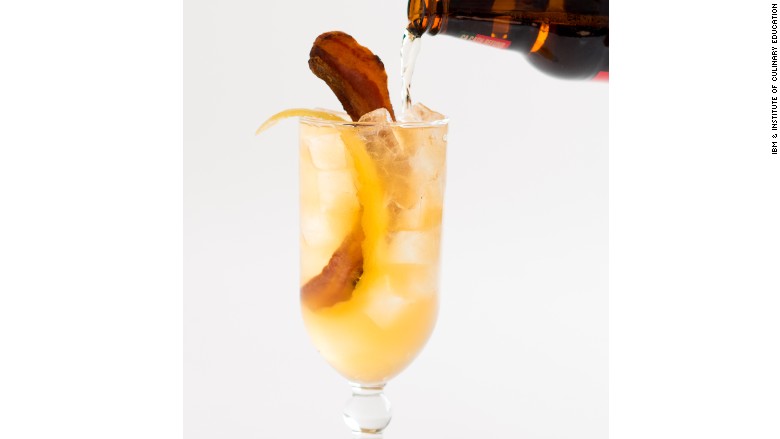 -- Additional reporting by CNNMoney's Ivana Kottasova