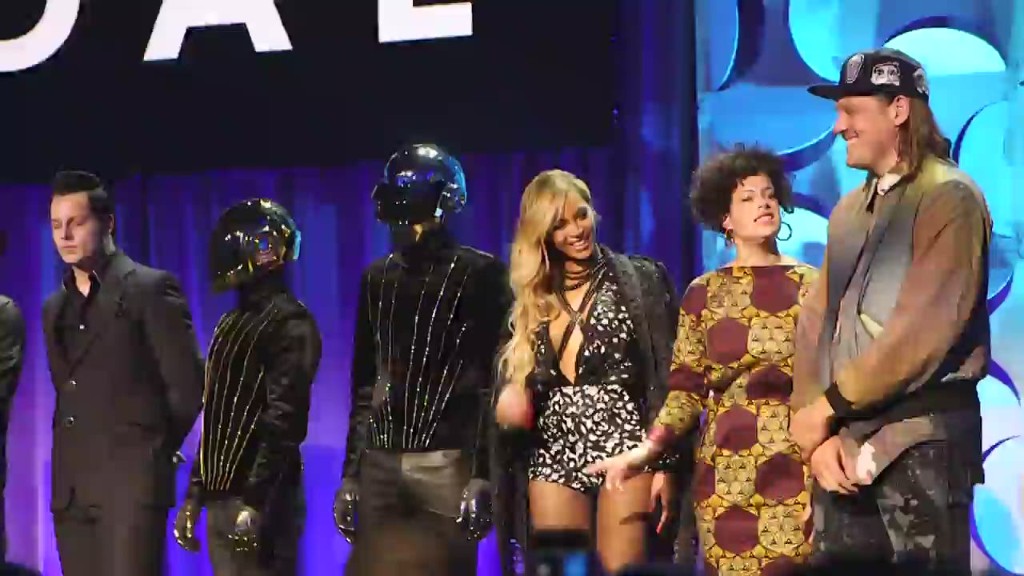 Jay Z has yanked his first album from Spotify, making it available instead on his new Tidal streaming music service.
"Reasonable Doubt," Jay Z's 1996 debut album, had been listed on Spotify as recently as Monday. Now, Spotify customers can only listen to one song from that album: track 11, "Coming of Age." The rest of the tracks have been grayed out.
Jay Z's other albums remain on Spotify ... at least for the moment. But Tidal advertises itself as a "platform that's owned by artists," and the promise to give all the proceeds straight to musicians has earned the new streaming service some early cachet with performers.
In addition to Jay Z's "Reasonable Doubt" shift, other artists have been quick to release exclusive Tidal albums, including Beyonce's "Die With You" and Rihanna's "American Oxygen."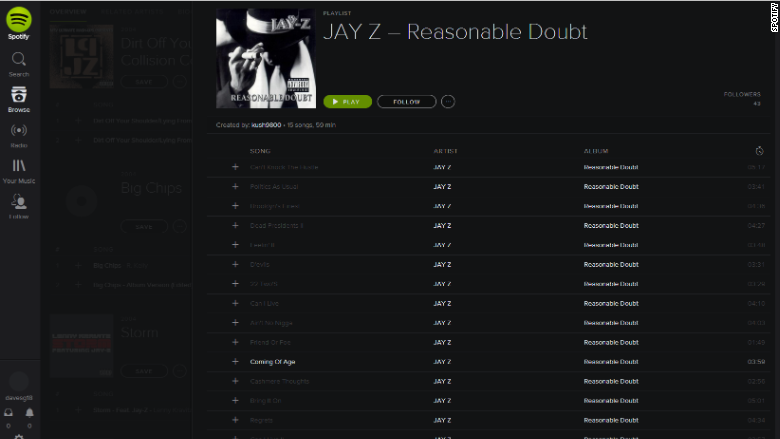 Taylor Swift, who famously unplugged from Spotify in November over a tiff about royalties, has placed her albums on Tidal as well (with the exception of her latest smash album "1989").
Jay Z launched Tidal late last month as a subscription-based music service offering high-quality music and sound. It starts at $9.99 a month -- the same as Spotify's premium version (Spotify also has a free, ad-based option, unlike Tidal.) Jay Z's Tidal also has a $19.99-a-month version that lets customers listen to HD-quality audio.