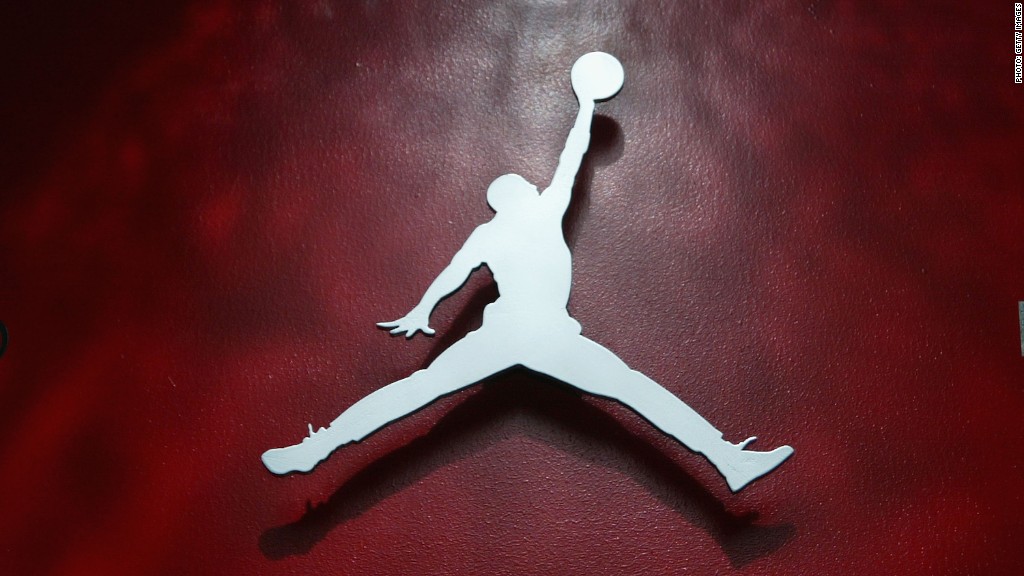 When Nike announced mixed quarterly results two weeks ago, I suggested at the time that investors were right to celebrate.
Even though Nike's (NKE) 7% revenue growth missed expectations thanks to foreign currency headwinds, shares of the footwear and athletic apparel behemoth climbed more than 4% to a new all-time high that day.
Excluding the effects of foreign exchange, however, Nike's revenue would have climbed 13%.
The fact that Nike's overall growth outpaced that of its namesake brand indicates that it had another smaller, faster-growing source of revenue to make up for the difference -- a secret weapon, perhaps, operating under the radar and bolstering the rest of the business.
Related: Swoosh! Nike pops despite strong dollar
Chuck Taylor for the win: For that, look no further than Nike subsidiary Converse, sales from which grew an impressive 28% (33% excluding currencies) last quarter to $538 million.
For perspective on that growth, Nike acquired Converse for just $305 million back in July 2003, when the smaller brand had annual sales of just $205 million.
So after nearly 12 years under Nike's wing, why is growth at Converse accelerating now?
According to Nike CFO Don Blair in the company's follow-up conference call, Converse's performance was boosted by better distribution in the U.S. and Europe.
That's fair enough. After all, three months earlier, Blair cited similar factors as driving Converse's 21% growth in the previous quarter.
Related: The face of Under Armour's basketball shoe: Steph Curry
The legal factor: But we also shouldn't forget the more difficult-to-measure impact of Nike's decision to finally crack down on Chuck Taylor lookalikes last October. Specifically, that's when Converse filed 22 separate trademark infringement lawsuits against 31 companies for their alleged illegal use of core design elements of Converse Chuck Taylor shoes.
To be fair, Nike tried to avoid the courts, saying it had served around 180 cease-and-desist letters to the defendants since 2008. But when nothing else stopped the accelerating flow of Chuck Taylor knockoffs into the market, the courts became Nike's primary avenue for defending the iconic Converse brand.
Related: Muhammad Ali signs with Under Armour
It's working: As it turns out, the lawsuits are proving extremely effective so far. According to a report from Fashionista in February, Converse has already voluntarily dismissed a number of the cases after coming to agreements with prominent defendants including H&M, Tory Burch, Zulily (ZU), and Ralph Lauren (RL).
And while the exact terms weren't disclosed, U.S. International Trade Commission documents a few weeks earlier confirmed that the ITC had found 36 Ralph Lauren shoe styles in violation of Converse trademarks. As a result, Ralph Lauren agreed not only to pay Converse monetary damages, but it also would be required to destroy all infringing shoes, as well as any associated molds, tools, and marketing material.
Of course, it's hard to tell just how much of a positive effect this has had, especially since Converse was growing nicely before its legal actions. But if one thing seems sure, it's that Converse is more popular than ever before.
In the end, with its competition effectively neutralized and Nike piling cash into marketing, infrastructure, and direct-to-consumer channels, Converse appears poised to play an increasingly important role dictating the fortunes of Nike shareholders for the foreseeable future.
Related: 6 top stocks to buy in April
-- Steve Symington has no position in any stocks mentioned. The Motley Fool recommends Nike. The Motley Fool owns shares of Nike.