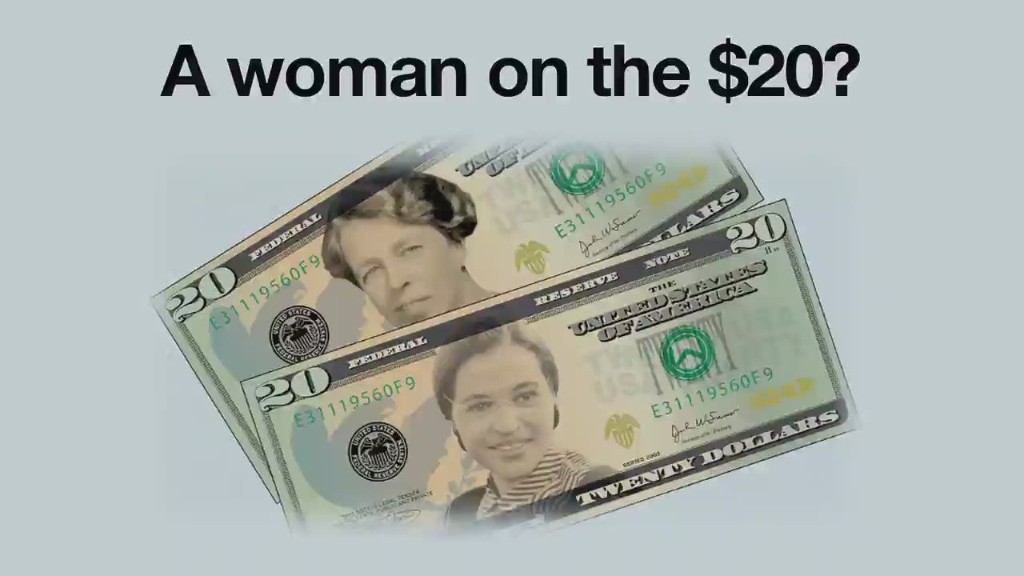 Andrew Jackson, meet Wilma Mankiller.
A group pushing to replace Jackson on the $20 bill with a woman has narrowed it down to four potential candidates - including a famous female Native American chief.
The final cut of Eleanor Roosevelt, Harriet Tubman, Rosa Parks and Mankiller were selected by more than 250,000 voters in an online poll from a field of 15 famous American women, according to Women On 20s.
The group, which also goes by W20, is lobbying to put one of these women on the $20 bill by 2020, the 100th anniversary off the ratification of the 19th amendment, which granted women the right to vote.
Related: America's best-performing female CEOs
Roosevelt, Tubman and Parks emerged at the top of the balloting. Mankiller, a Cherokee Chief who received the Medal of Freedom in 1998, was added to have a Native American woman in the running. Mankiller died in 2010.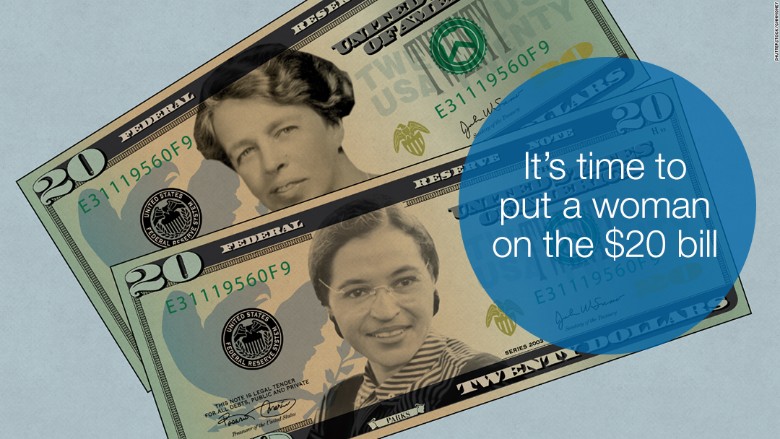 Among the original candidates who did not make the final four was Susan B. Anthony. The leader of the women's suffrage movement in the 1800's appeared on the dollar coin before she was replaced with an image of Sacagawea, a Native American woman who helped the explorers Lewis and Clark.
But there are still no women on U.S. paper currency and W20 is petitioning the president and Congress to change that.
"We believe this simple, symbolic and long-overdue change could be an important stepping stone for other initiatives promoting gender equality," the group says on its website. "Our money does say something about us, about what we value."
Meanwhile, the $10 bill - which features Alexander Hamilton - is on track for a makeover. A redesigned version is set to enter circulation in 2020, according to the Treasury Department.