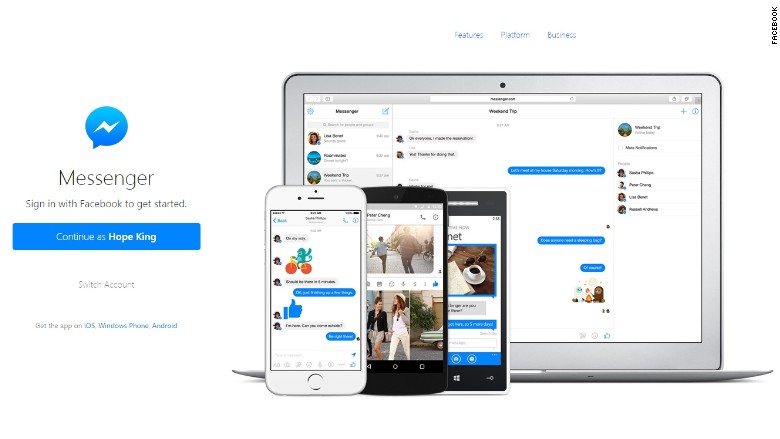 Facebook has taken Messenger, its mobile messaging app, and made it into a standalone website.
The new Messenger.com is a near-exact replica of what you see on your phone -- a list of conversations with options to make voice and video calls, compose group chats, and of course, most importantly, send stickers.
There's nothing to download in order to use it; just log in with your Facebook (FB) account credentials.
As the world's largest social network adds more users and features, expect to see more functions to get spun off.
It may seem like a confusing strategy, but it's actually a way for Facebook to keep users happy.
The idea is to give people only what they need, and help them avoid parts of the platform they find annoying or unhelpful. People who just want to chat and don't care about News Feed, for example, no longer have to deal with it.
While this strategy should theoretically help the world's largest social network retain its massive user base, Facebook should also be cautious about launching too many changes too frequently.
After all, the company's mantra is no longer "Move fast and break things."