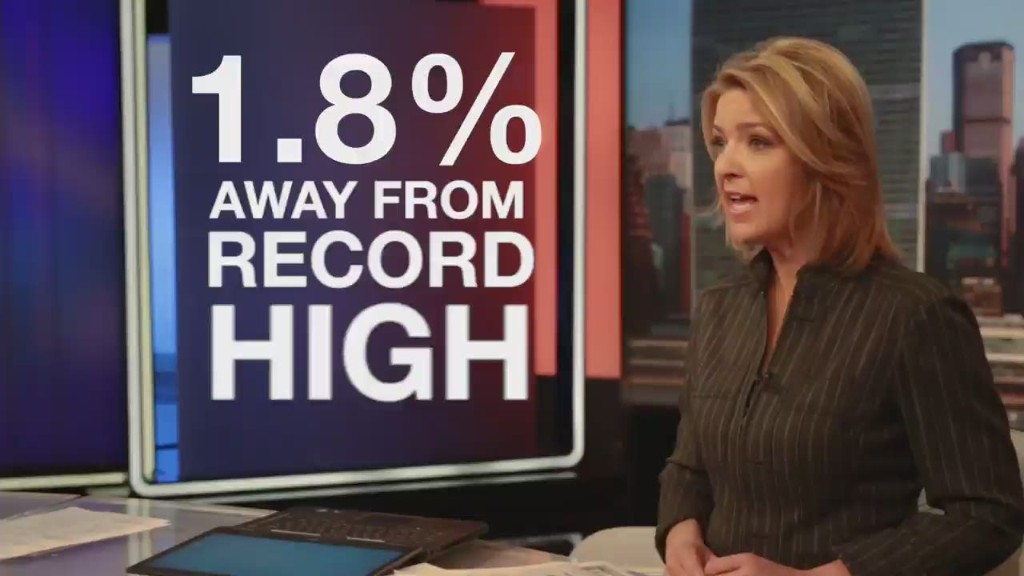 TGIF!
Here are the four things you need to know before the opening bell rings in New York:
1. Stocks to watch -- GE, Apple, Deutsche Bank: Shares in General Electric (GE) have been electrified -- up about 7% premarket -- after the company announced it was selling its GE Capital unit for $26.5 billion. The financial arm of GE was once the largest part of the company.
Apple (AAPL) futures edged down 0.5% on Friday as the long anticipated Apple Watch became available for pre-orders. Apple says the smart watch is likely to sell out.
Deutsche Bank (DB) could be facing a $1.5 billion fine for interest rate manipulation, according to reports. The German lender's stock was up 0.3% in Europe.
2. The Nikkei's wild ride: Japan's Nikkei briefly shot above the 20,000 point barrier in early Tokyo trading, before closing down 0.2%. The index remains near 15-year highs.
Related: The world's hottest stock market is in ...
3. Stock market overview: U.S. stock futures are edging lower.
European markets are speeding towards 15-year highs, lifted by the news that Greece met its IMF payment deadline, avoiding default for now.
Germany's Dax is up 0.6% and the FTSE started the day up 0.3%. Asian markets had another strong day with the Hang Seng up 1.2% and Seoul's Kospi up 1.4%.
Recapping Thursday's moves, the Dow Jones industrial average eked out a 0.3% gain, while the S&P 500 and Nasdaq rose by 0.5%.
Related: The unlikely company behind the Nikkei's dramatic rise
4. Oil stabilizes: Oil prices dipped on Friday, with crude prices sliding stabilizing just above $50 per barrel. It has been a volatile week for oil as investors weigh the impact of the Iran nuclear deal.