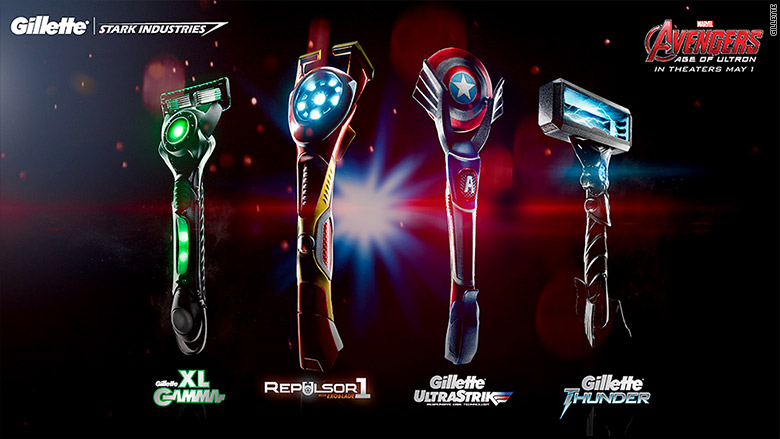 If Tony Stark made a razor, of course it would have Arc Reactor technology.
How else would Iron Man's alter ego generate the perpetual energy supply he needs to obliterate facial hair with uni-beam pulse bolts?
Gillette pulled a clever stunt Friday aimed directly at fans of the Marvel's "The Avengers."
The 110-year-old grooming company says it has partnered with Stark Industries, the conglomerate run the billionaire playboy and superhero Tony Stark, better known as Iron Man.
Yes, this is a joke.
Gillette says Stark Industries has developed four prototypes inspired by characters from "The Avengers" franchise, including Iron Man, The Hulk, Captain America and Thor.
Related: Marvel names new directors for 'Avengers: Infinity War'
In a movie trailer-like YouTube video, Gillette introduces the prototypes one by one.
There's the Iron Man-inspired "Repulsor1," which is built using Stark Industry's expertise in robotics, aeronautics, "fringe science," and weaponry.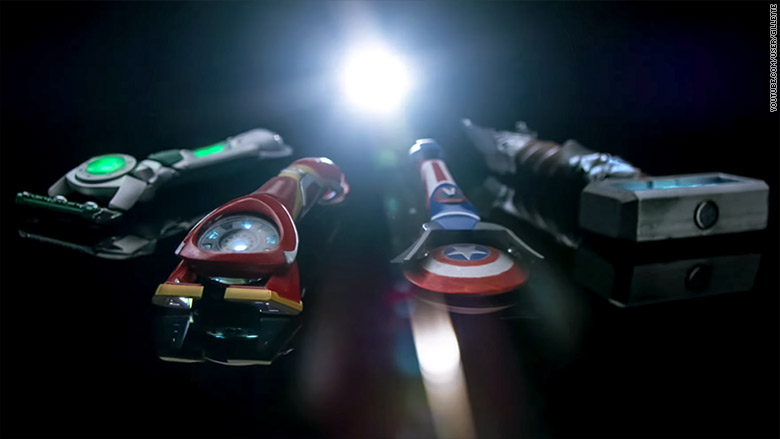 The "XL Gamma" razor has an "unstable molecular structure" that causes it to expand 700% in size and "brute shaving force." Like The Hulk, this razor "gets angry with missed hairs...very angry."
Related: This Iron Man toy soars 200 feet
Capitan America's razor has been rebuilt using "super solider technology." The "Ultra Strike" razor has a "Vibranium" shield cartridge shoots out to "target hairs not once, not twice, but up to 87 times."
Last but not least, the "Thunder" razor uses "micro lightening" to scorch stubble "to the follicle." It also has an "honor based gyro-gravity field" that prevents anyone other than the rightful owner from using it, just like Thor's hammer.
Related: Sony makes deal to bring Spider-Man to Disney's Marvel
"We are excited to see what happens in testing as the Avengers-inspired technology is incorporated into the razors," said Stew Taub, director of R&D at Gillette.
He's probably not the only one. Fans of The Avengers are gearing up for the latest release, "The Avengers: Age of Ultron," which comes out on May 1.
Alas, it's unclear if any of the Avengers themed razors will be available in stores, even without the super powers.
The YouTube video ends with a narrator saying: "Shaving rebuilt with Avengers technology. Coming soon! Maybe."