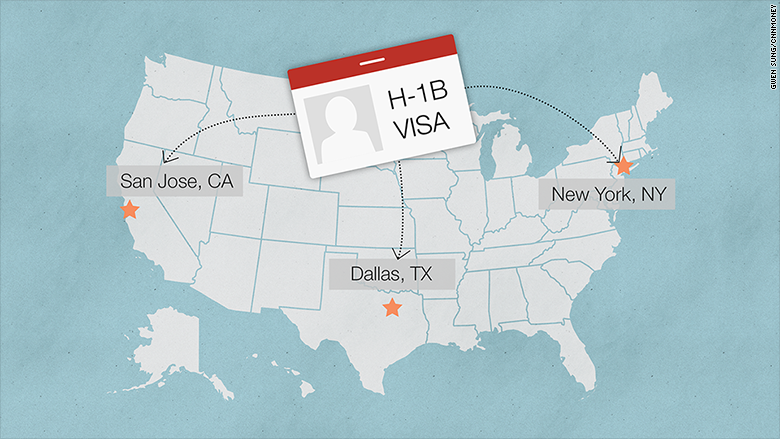 There's no shortage of talented foreigners vying to stay in the U.S.
But it's getting tougher to "win" a work visa each year.
This year, 233,000 foreigners applied for the H-1B, the most common visa for high-skilled foreign workers. That's up significantly from 2014 (172,500 applications) and nearly double the applicants from two years ago (124,000).
"I'm not surprised by how high the number is," said immigration lawyer Tahmina Watson of Watson Immigration Law. "The world has changed and the law has not kept up with the world."
The U.S. Citizenship and Immigration Services will grant just 85,000 H-1B visas (20,000 of which are reserved for master's degree holders), which it selected on Monday via a lottery process. The unlucky applicants will get the $325 filing fee back.
Watson says the number of applicants is proof that Congress needs to act.
Proposed bills like I-Squared Act would lift the quota to 195,000 visas annually. There is also a proposed bill for a Startup Visa. If passed, this would transfer foreign entrepreneurs currently in the H-1B pool into a separate category.
In the meantime, states like Massachusetts and Colorado have introduced programs to help applicants get around the H-1B cap.
"Businesses really need to fill positions," said Watson, "... and people will not be able to get their dream jobs."