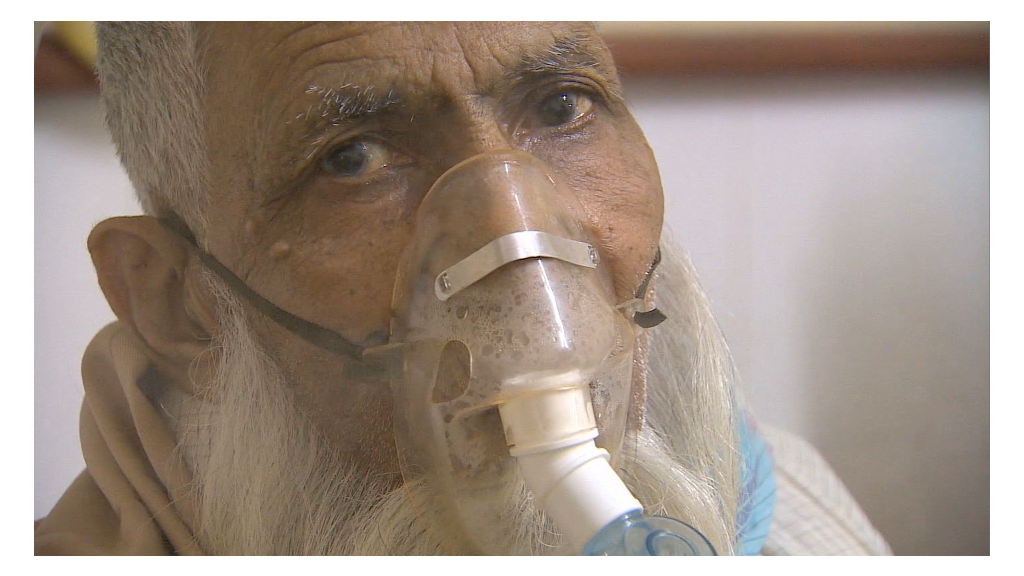 While the world has grown accustomed to images of near-apocalyptic pollution in Beijing, the world's worst air can be found some 2,400 miles to the west.
In 2014, the World Health Organization measured air quality levels in 1,600 cities around the world, and the Indian capital city of New Delhi was found to have the highest concentration of particulate matter smaller than 2.5 micrometers, also called PM2.5.
The city's average PM2.5 level was a whopping 153, compared to 14 in New York and 56 in Beijing. The WHO's safety threshold for humans is 10. PM2.5 particles are not visible, but they go deep into the lungs, and are more likely to cause chronic health problems.
"Delhi is a very green city," said Kamal Meattle, a Delhi-based air pollution activist. "But even the greenest areas of Delhi have extreme pollution levels."
Meattle's TED talk on the topic has garnered more than 2 million views, but he complains that Delhi is still in denial mode.
"Although Delhiites have stopped drinking tap water, my question is: You drink about 2-3 liters of water per day but breathe 2,000 liters of air per day -- [when] you are concerned about the water, but you are not concerned about the air, there is a mismatch," Meattle said.
Related: India to surpass China in economic growth
According to analysts, the large number of old vehicles on roads, burning of bio-mass, industry emissions and coal-powered power stations are mainly to blame for Delhi's pollution levels. There are roughly 8.5 million registered vehicles in the city, and 1,400 cars are being added to the streets each day.
Barun Aggarwal of BreatheEasy, a Delhi-based air-filtration company, said that increased awareness has boosted sales.
"First two years of business, we had very few sales," Aggarwal said. "Lately, we are struggling to meet people's needs."
Aggarwal said that many in the expatriate community have gotten the message, and are stocking up on air purifiers. But attitudes among Indians have been slower to change, despite a sharp rise in media coverage.
"The majority of Indians will still say: 'I want to make my children strong. I don't want to make them 'delicate darlings' by giving them air purifier and clean air for a few hours,' " he said.
Meattle, the activist, said the government needs to be more responsive.
"I think the first people to be convinced are the politicians, the bureaucrats and the judges ... people who really matter in the sense that they understand the problem is going to create a major health issue and major costs," he said.
Prime Minister Narendra Modi recently launched a national Air Quality Index, or AQI, which will monitor pollution levels in major urban cities on a real-time basis. Data are currently available in 10 cities including Delhi.
Last week, the National Green Tribunal, a government agency that deals with environmental disputes, attempted to ban diesel-powered vehicles older than 10 years from Delhi's streets.
Beyond Delhi, the news doesn't get better for the South Asian powerhouse: 13 out of the world's 20 most polluted cities are in India, and the WHO says outdoor air pollution is the country's fifth biggest killer.