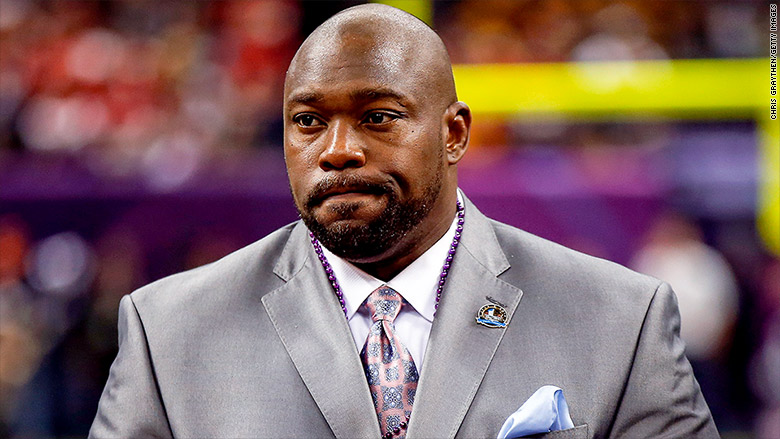 Roughly one in every six NFL players take one of their hardest hits after leaving the field.
A new study found that nearly 16 percent of former players end up filing for bankruptcy within a dozen years of retiring.
It also revealed that career earnings and the length of a player's career had little impact on whether they will end up broke. Star players are just as likely to file for bankruptcy as those who spent most of their time on the bench.
"Having played for a long time and been well paid does not provide much protection against the risk of going bankrupt," wrote the study's authors, who teach at Cal Tech, George Washington University and the University of Washington.
Among the high profile players who have filed for bankruptcy are Hall of Fame defensive tackle Warren Sapp, Pro Bowl wide receiver Andre Rison and Pro Bowl quarterback Mark Brunell. Sapp made more than $50 million during his career, according to salary tracker Spotrac, but filed for bankruptcy in 2012, within five years of his final game.
The study says that players should be able to save enough money they make during what they know will be a relatively short career so that they'll be financially secure when the paychecks stop. But many engage in risky investments and begin "rapidly drawing down limited savings" soon after they finish playing.
The study does knock down a widely repeated claim by Sports Illustrated that "by the time they have been retired for two years, 78% of former NFL players have gone bankrupt or are under financial stress because of joblessness or divorce."
Instead, the study found about 2% file for bankruptcy within two years of their career ending, and that rate climbs steadily to nearly 16% within 12 years before leveling off. The study's authors tracked players drafted by NFL teams from 1996 to 2003.
Related: This NFL player used connections as bait for Ponzi scheme
The current NFL minimum salary is $435,000 a year for a rookie and $970,000 for a player with nine or more years in the league. But NFL contracts are not guaranteed the way they are in Major League Baseball or the National Basketball Association, meaning if a player is cut he can lose most of the money promised to him.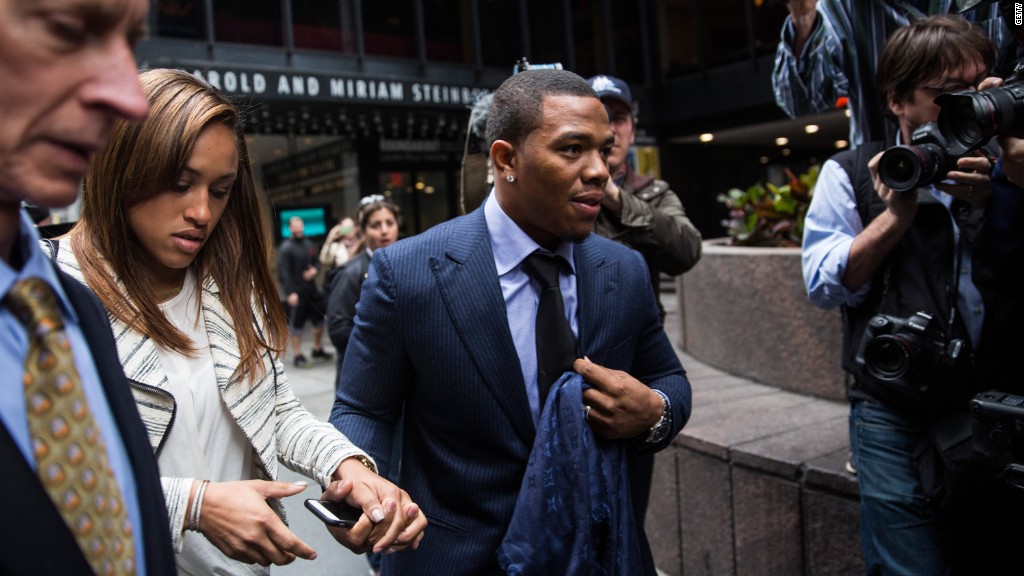 NFL careers are also shorter on average than the other sports, with an average length of only a little more than three years. And football is a more punishing physical sport that is more likely to leave players with health problems that can limit their post-playing career opportunities.
Related: NFL gets billions in subsidies from U.S. taxpayers
The National Bureau of Economic Research is one of the nation's leading economics organization. It members determine when recessions begin and end and it publishes studies from many of the nation's top economists.