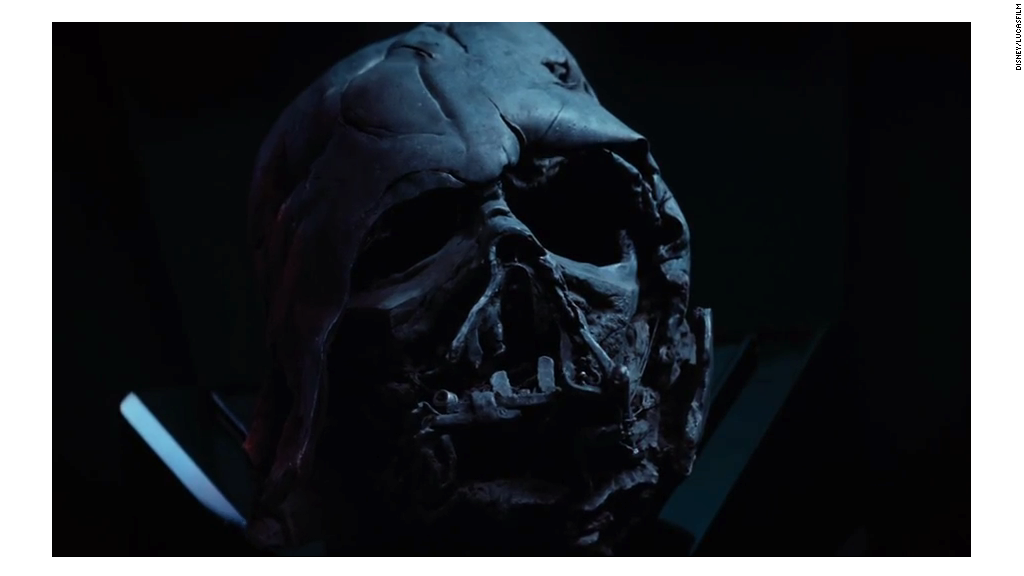 "Chewie, we're home."
With these words from the iconic Han Solo, fans across the internet lit up with joy as the latest teaser for Disney (DIS)'s newest installment in the "Star Wars" saga, "The Force Awakens" hit social media on Thursday.
The second "Force Awakens" teaser -- which debuted at the "Star Wars Celebration" that took place in Anaheim, California -- lit up social media basically bringing Twitter to a standstill.
"*not gonna cry, not gonna cry* 'Chewie, we're home.' *crying*" Tonight Show writer Mike Drucker said on the site.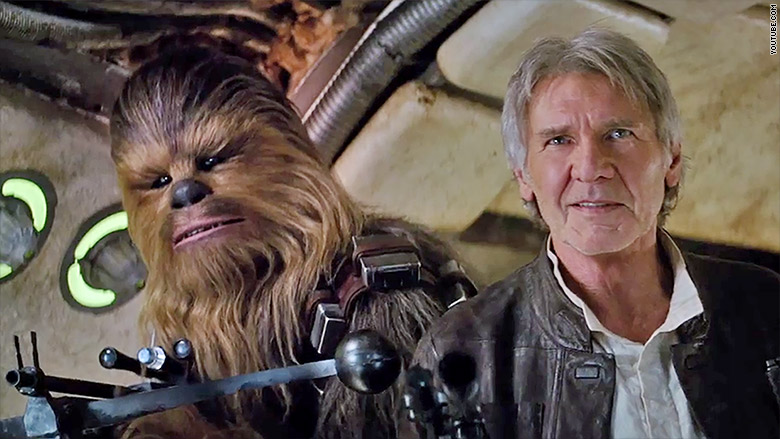 Others had their emotions go into the stratosphere after seeing old favorites like R2-D2, Chewbacca, and Han Solo all appear.
"YOU GUYS! ALL MY CHILDHOOD FAVORITES ARE BACK! HAN! CHEWIE! LUKE! MY DAD WHO WENT OUT TO GET CIGARETTES IN 1978!" tweeted New York Times culture reporter Dave Itzkoff.
Related: New 'Star Wars' trailer released
Those in attendance at the event reportedly had an even greater reaction to seeing the brief two minute trailer.
"There are people on their knees after watching this new teaser. No joke," Hollywood Reporter writer Borys Kit tweeted from the event.
Soon after the launch of the teaser, "Star Wars" became the top trending topic in the U.S.
"The Force Awakens" is one of the most anticipated films of the year, and is projected to be one of the biggest box office films of 2015.
The film flies into theaters December 18.