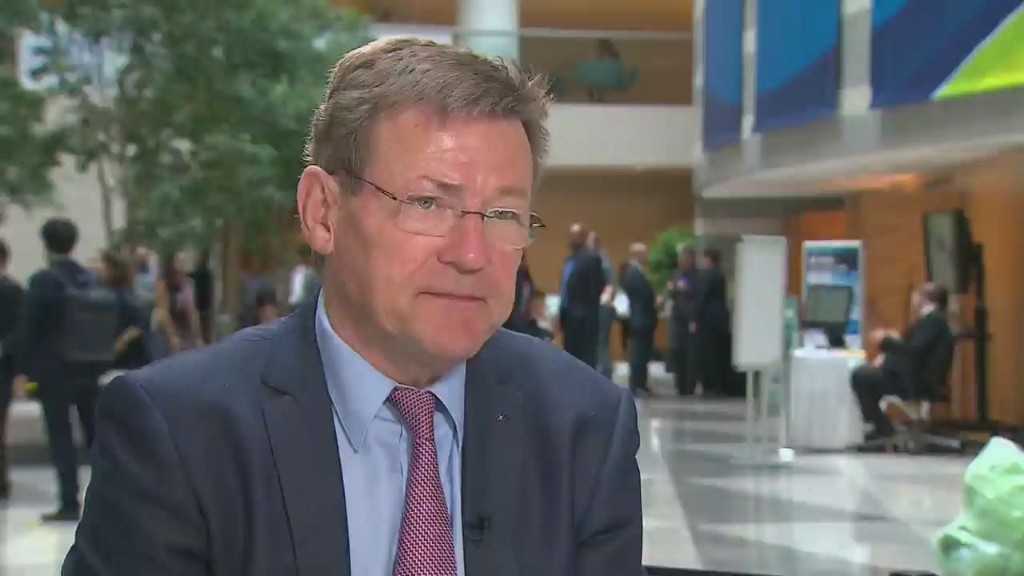 Markets are beginning to freak out over Greece, again.
Three months after Athens promised to deliver a program of reforms in return for more bailout cash, little progress has been made and the risk of default is rising.
The Greek government insists it is still optimistic about striking a deal with its European creditors soon, but time is running out with hefty payments looming.
Greece needs about 1.7 billion euros to pay pensions and wages by the end of April, and one billion for payments to the International Monetary Fund by May 12.
There is still 7.2 billion euros left in the 240 billion euro Greek bailout fund -- a lifeline the country needs to avoid "Grexit," or crashing out of the euro.
But the money will only be released if Greece's creditors are happy with its plans for economic reforms -- and there are still big differences over the labor market, pensions, sales tax and privatization.
Related: 7 reasons Grexit wouldn't be a total disaster
"In the absence of a deal in the next few weeks, the government might not be able to avoid default, which -- we fear -- would likely raise the risk of Grexit," wrote UBS economists Reinhard Cluse and Gyorgy Kovacs in a note Friday.
Officials from Greece, the eurozone and International Monetary Fund will resume talks Saturday in Brussels in an attempt to reach agreement before European finance ministers meet next Friday.
But the omens aren't good. German Finance Minister Wolfgang Schaeuble doesn't expect a deal next week, he was reported as saying on Wednesday.
Related: Get up to speed with the Greek debt crisis 3.0
Schaeuble's remarks pushed European stocks markets sharply lower Thursday, and they took fright again Friday after the IMF said it would not give Greece more time to meet its payments. Yields on Greek government bonds have shot up this week to nearly 13% for 10-year securities. They stood at 6% a year ago.
A missed IMF payment would trigger panic. Greek banks are particularly vulnerable, relying on emergency liquidity from the European Central Bank.
If no agreement is reached, the ECB could cut off this lifeline.
A run on deposits and capital flight would almost certainly follow, forcing the government to impose capital controls and temporarily close banks to prevent them collapsing. A similar scenario unraveled when Cyprus' banks started to implode in 2013.
The IMF is the world's lender of last resort. If Greece doesn't meet its IMF commitments, it won't be able to borrow money anywhere else.
No developed economy has ever failed to pay the IMF.
Although there is no mechanism for countries to leave the eurozone, without cash and cut off from its creditors, Greece would have little choice but to start printing its own currency.