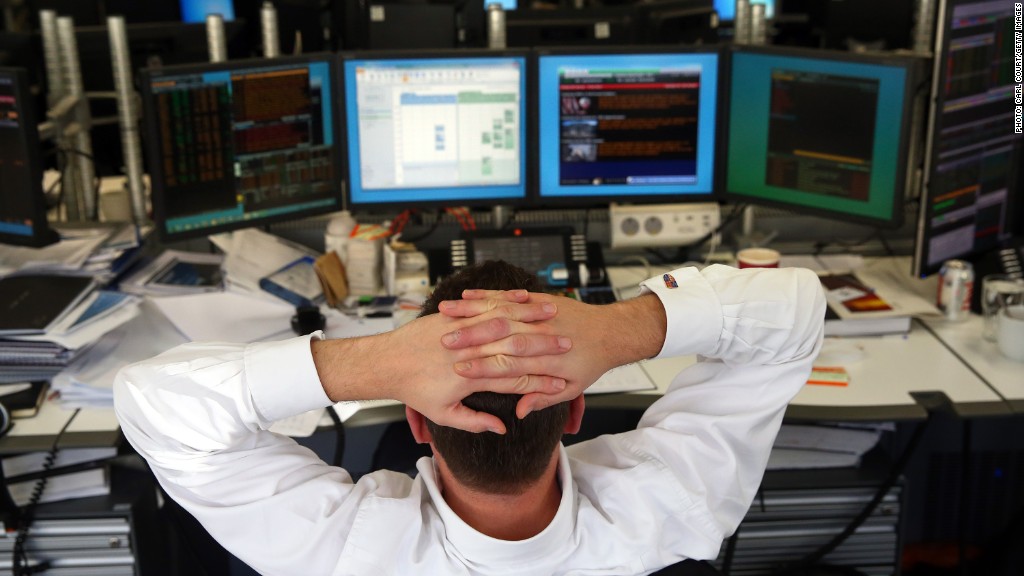 Thousands of Bloomberg screens around the world went dark for hours Friday, leaving traders without access to market data, news and dealing systems.
The global outage began just as the London trading day was beginning, and forced the postponement of an auction of U.K. government debt until later Friday.
Bloomberg restored service to the majority of users within two hours, and its entire network was back up by 11 a.m. ET.
"Significant but not all parts of our network experienced a disruption today," a spokesman said. "We apologize to our customers."
The company said a combination of hardware and software failures caused excessive traffic which overwhelmed its network. Backup systems also failed. But there was nothing to suggest the company had been hacked.
"There is no indication at this point that this is anything other than an internal network issue," Bloomberg said.
Founded by Michael Bloomberg, the company is one of the leading providers of financial information and dealing systems in the world. More than 300,000 people subscribe to its flagship Bloomberg Professional product.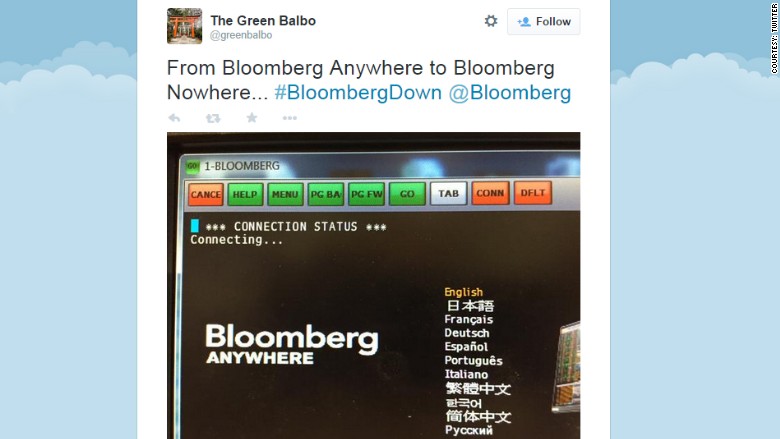 It competes with companies such as Thomson Reuters (TRI), Factset (FDS), Markit (MRKT) and others, and performs a vital role in providing secure systems for traders and investors in stocks, bonds, currency and commodity markets.
Many Bloomberg users were tweeting their frustration, while others saw the outage as an excuse to put their feet up Friday.
-- Ivana Kottasova contributed to this article.