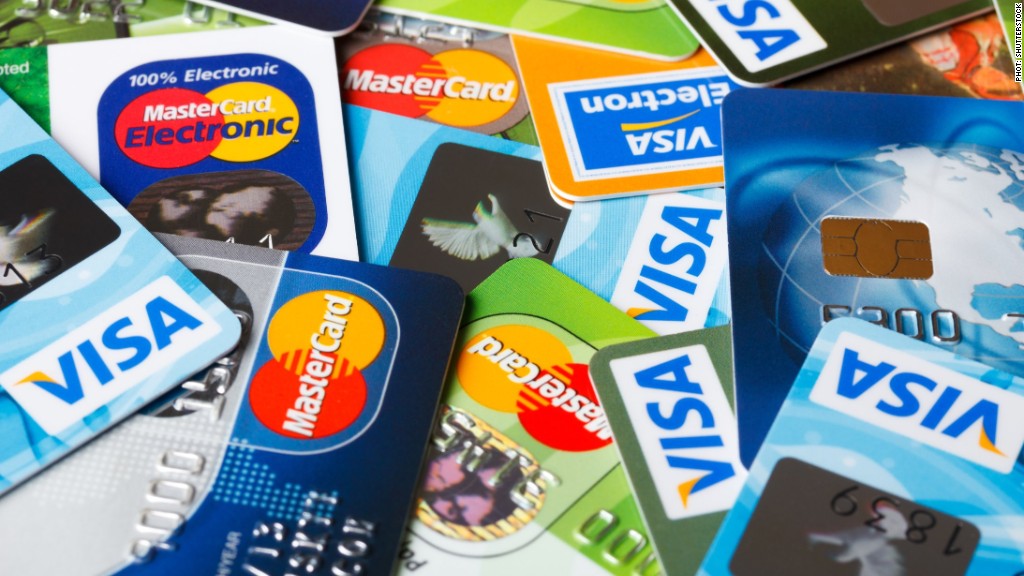 Qkr, the mobile ordering app from MasterCard (MA), is now ready for U.S. restaurant and business customers to use.
On Thursday, Qkr (pronounced "quicker") officially launched for its first U.S. restaurant, Streetbird Rotisserie, located in New York.
Qkr behaves like any other order-ahead app you can think of. You can search for places to eat, and order and pay for deliveries or pickups through interactive menus. There's a QR code scanner and a digital wallet that holds receipts, too.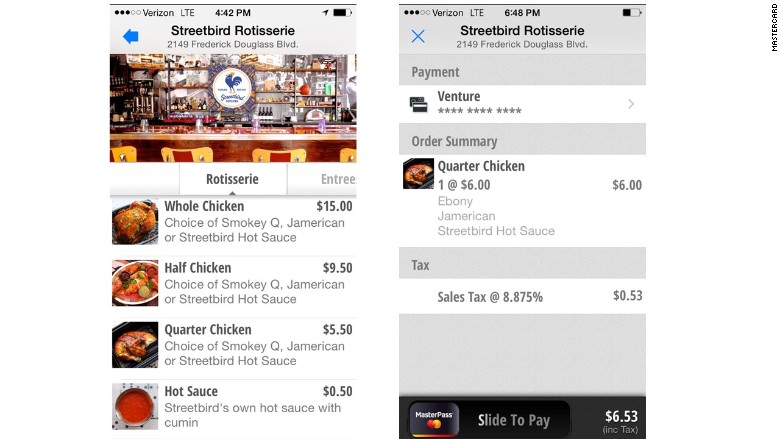 But MasterCard has more up its sleeve. Unlike Seamless and Yelp, Qkr also enables restaurants to use its underlying technology to power dine-in meal service specifically. Customers choose what they want through the app at their table in lieu of giving orders to waitstaff.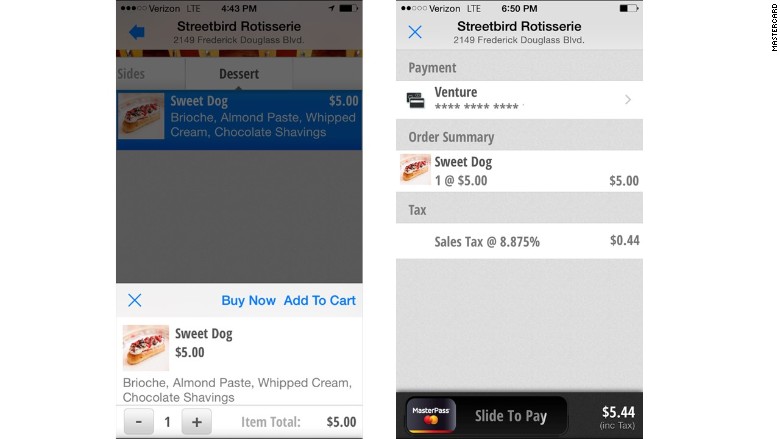 Ordering additional items takes just two taps, and refunds can be processed immediately. After a meal is finished, patrons can split the bill among other Qkr users.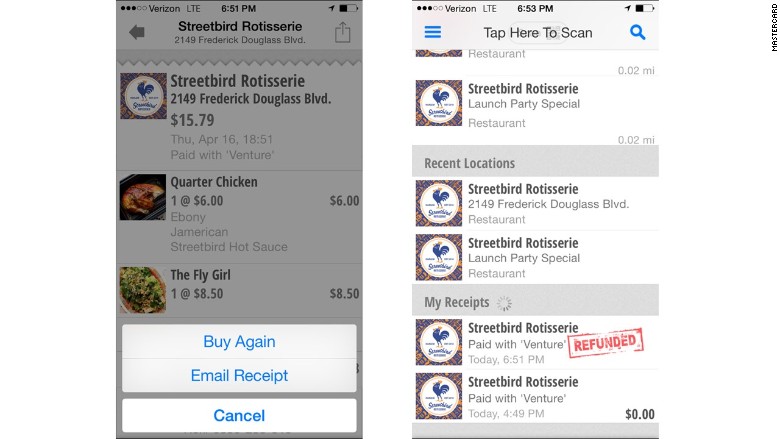 None of these features are groundbreaking, nor are they new. Businesses such as Chili's and Panera already have their own at-the-table digital ordering systems, GrubHub (GRUB), OpenTable (OPEN) and Yelp (YELP) already dominate mobile payments at restaurants, Cover lets people dine-and-dash and split their bills, and Apple Pay and Google Wallet are fast becoming consumers' go-to mobile payment option for other types of everyday purchases.
Why enter such a crowded field?
It's part of MasterCard's grander plan to provide a complete mobile payments platform for merchants, much like Square does.
When people download and use Qkr, they're interacting with a MasterCard-built application, processing their payments through MasterCard's Simplify Commerce platform, and creating a MasterPass account, a MasterCard service that lets users store credit card information into a digital wallet.
But in order for MasterCard to achieve its goal, restaurants and small businesses will have to sign up for yet another digital platform. And customers would have to download and learn how to use another app.
Streetbird's owner Marcus Samuelsson says he thinks MasterCard has a shot.
The celebrity chef's newly opened rotisserie restaurant expects to receive a high volume of take-out and delivery orders, so while speed is key, ordering ahead through an app with a known brand is just as important.
"It's really a trusted brand for the consumer, but also on my end, if you're going to give your information away, you want to do it on a trusted platform," Samuelsson told CNNMoney during a live Periscope interview.
For MasterCard, this trust has to catch on quickly, and outweigh Qkr's late entrance in an over-saturated marketplace.
Read: A hacker stole our $3,500 tax refund