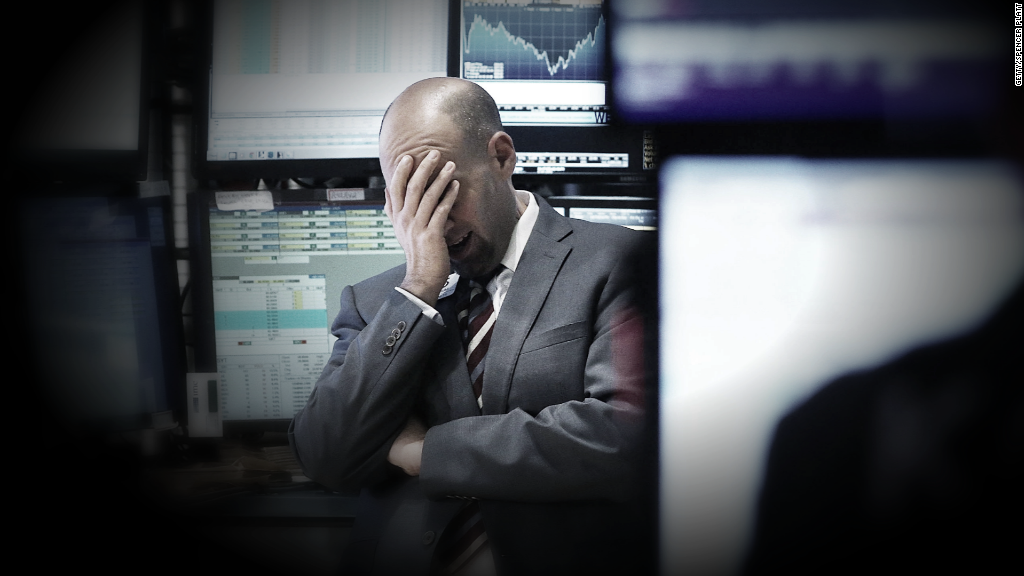 Corporate America is getting its pulse taken this week.
A flood of big-name brands from Starbucks (SBUX) to Facebook (FB) will announce earnings, which could send stocks in a tizzy. Investors always want good news, but they are especially on edge after the Dow's 279 point drop Friday.
There are two major themes popping up again and again in earnings: the harsh winter weather and strong U.S. dollar. Were they a big enough factor to drag down profits or are the best companies able to overcome those challenges?
The other big question mark is the American consumer. Spending is still tepid.
That's why there will be a lot of scrutiny as airlines like American (AAL) and Southwest (LUV) and popular food chains such as Chipotle (CMG) and McDonalds (MCD) report this week. Tech and social media businesses have a big week ahead too and give a good sense of where advertising and consumer dollars are (and aren't) going.
Related: Dow tumbles 279 points as stocks nosedive around world
The big picture: Expectations aren't rosy for the first quarter earnings. It's projected to be the first decline since 2012.
"We're not seeing as much consumer spending as we would like," says Kathleen Christensen, director at Connecticut Wealth Management.
A lot of people blame the lackluster spending on the winter weather. The consensus among Wall Street experts and economists is that spending will warm up alongside rising temperatures.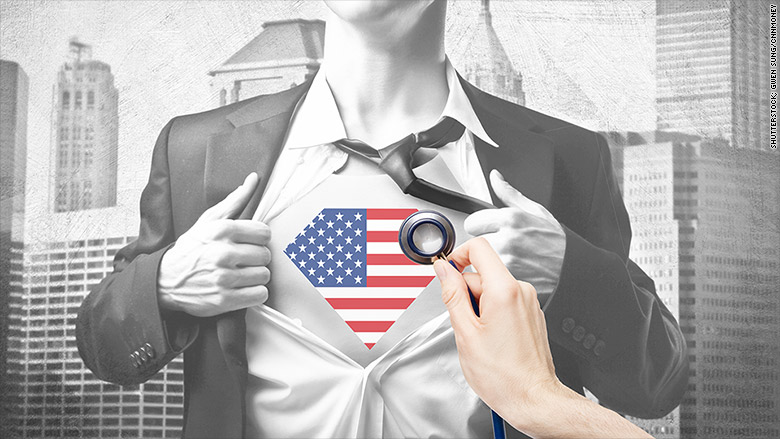 The dollar blues: The strong U.S. dollar is arguably the biggest difference between last year and now. We already know it's taking a toll on consumer-focused companies. Delta (DAL) announced it would cut international flights last week because of the dollar headwind. American Express (AXP) said the dollar hurt their business abroad too.
American travelers going abroad love the dollar's rise, but business aren't as thrilled. At the start of the year, one euro equaled $1.21; now it's worth $1.07, making products made in Europe cheaper, and more attractive, to buyers.
The dollar gained a lot of value in the first three months this year, making it more expensive for U.S. businesses to sell their products abroad.
Look for it to be a drag on earnings for multinationals like Coke (COKE) and Hershey (HSY), which also report this week.
"I don't think the dollar's run is over and there's a lagging impact to that" on earnings, says Matt Lloyd, chief investment strategist at Advisors Asset Management. Lloyd has put his money in European stocks, which are rallying a ton this year.
Related: Bubble trouble: China's stock market looks too hot
Will tech titans take the crown? If restaurants and airlines fall flat, the markets still have hope because tech stocks may come to the rescue. The Nasdaq is up 4% this year, well above where the S&P 500 and Dow are for 2015. That's a sign that tech is ahead of everyone else.
Google (GOOG), Facebook and Amazon (AMZN) report this week. All those stocks are up this year. Microsoft (MSFT) and Yahoo (YHOO), which have struggled in 2015, are reporting too. The dollar affects some of these companies, such as Microsoft, but advertising is the bulk of revenue for many.
The best stock in 2015 is a tech stock: Netflix (NFLX). It reported remarkable subscriber growth and big plans for international expansion last week, shooting its stock up nearly 20% by the end of the week.
This week's tech stocks should perform well compared to other sectors, but don't expect Netflix-like performance, Lloyd says.
"You're going to see a thumbs up" from investors, says Lloyd. "But it's not going to be robust."
Related: Sign of the times: Hillary goes to Chipotle, not McDonald's
Here comes the sun: Most experts still believe the stock market will end the year higher. Spending surged last spring after the Polar Vortex. Economic growth rebounded as the weather warmed and Americans came out of their winter bunkers.
Even fears about a Federal Reserve interest rate hike appear to be calming a bit. Markets are counting on the Fed to raise rates very slowly, whenever it decides to liftoff.
And as the dollar's strength becomes the norm, it will concern investors less, experts say.
"There's room to grow," says Christensen. Stocks: "will continue to rise."