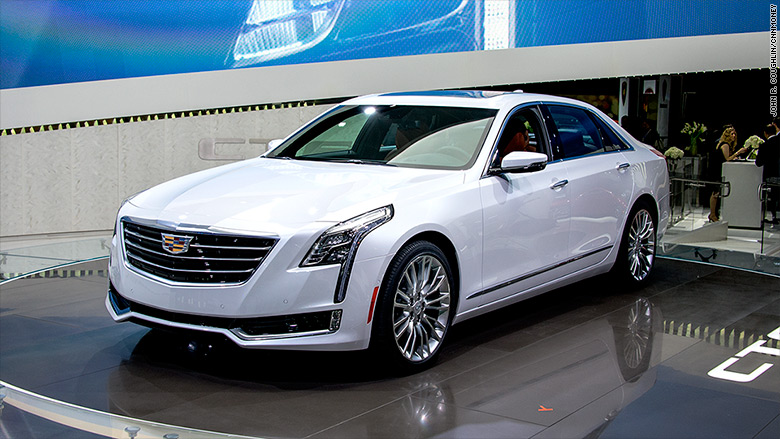 Cadillac will sell a plug-in hybrid version of its new CT6 full-sized luxury sedan, General Motors said at the Shanghai Motor Show.
The car will be able to drive on electricity alone for a distance compatible with "most daily commutes," GM said in a statement. At higher speeds and over longer distances, it will use power from both from the car's batteries and a 2.0-liter 4-cylinder engine.
The plug-in CT6 will have powerful acceleration, even in all-electric mode, GM (GM) said. The car uses two electric motors and a four-cylinder engine, which could produce 335 horsepower altogether.
Drivers will be able to choose different modes to maximize either performance or better fuel economy.
Cadillac already offers a plug-in hybrid car, the ELR, which is based on the same engineering as the Chevrolet Volt. That car, which is largely hand-built, has not been a big seller -- dealers sold just 92 of them in March. GM recently cut its sticker price by $9,000, so the ELR now costs about $65,000 before government tax incentives.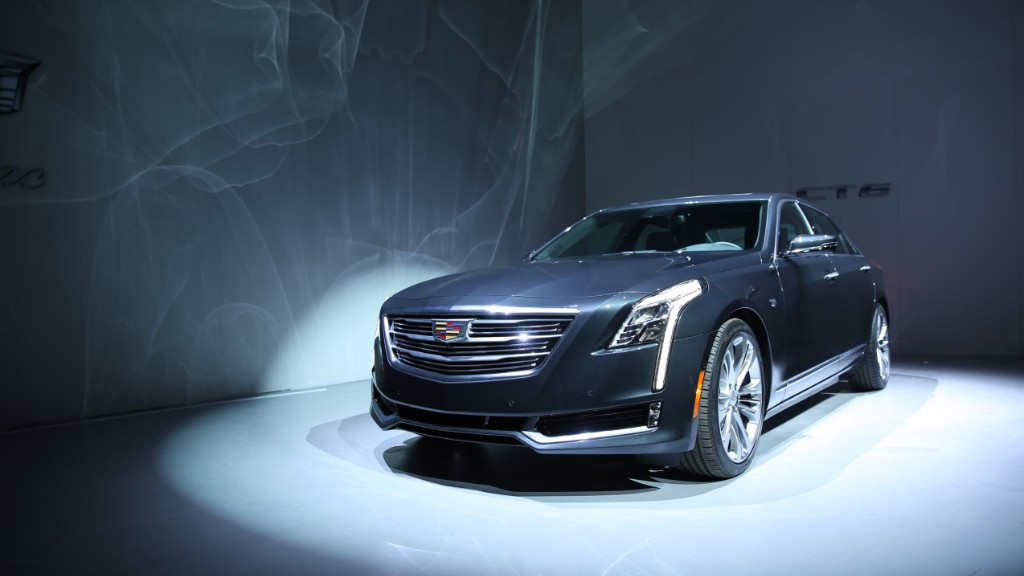 GM has not yet announced a price, driving range or fuel economy estimates for the plug-in CT6.
Photos - Cool cars from the New York Auto Show
The gasoline-powered Cadillac CT6 was unveiled at the New York Auto Show earlier this month. GM touted the car's light weight, considering its large size. It's weight is almost the same as the smaller CTS sedan. GM promised a fun driving experience in both gas and plug-in versions of the car.
The CT6 will be available with an extensive array of features, including a security system that will take pictures around the outside of the car the instant the alarm system is activated. It will also be available with four-wheel steering to assist in tight turns.