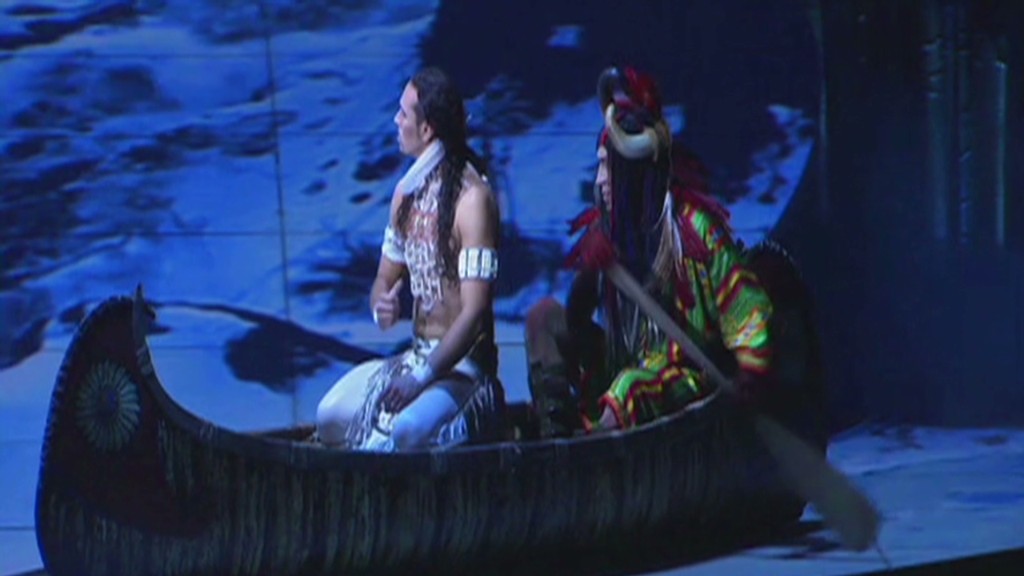 Cirque du Soleil is taking its acrobatic, high-flying acts all the way to China.
A group of private equity investors led by TPG -- including Chinese firm Fosun -- have bought Cirque du Soleil in a deal designed to fuel the company's expansion in China.
TPG will become the majority stakeholder, while Fosun and La Caisse, a Canadian institutional investor, will be minority partners. Founder Guy Laliberté will maintain an unspecified stake in the company, and stay on as a creative adviser, according to a statement.
Financial terms were not disclosed.
The Cirque du Soleil deal is the latest example of investors and companies betting big on the growing spending power of China's middle class -- especially when it comes to leisure, travel and entertainment.
Fosun, for example, is heavily invested in the travel and entertainment sectors, and recently purchased Club Med.
"We have an objective to become one of the global leaders in businesses driven by lifestyle needs, which are quickly taking root in China," Fosun Chairman Guo Guangchang said in a statement.
Wang Jianlin, a property mogul who already owns plenty of hotels and shopping plazas, bought movie chain AMC Cinemas in 2012. Wang has even thrown his money behind an $8 billion development project that will include film studios, production facilities, theme parks and hotels.
Related: China's $8 billion plan to rival Hollywood
Foreign firms are also trying to get in on the game. Major Hollywood brands such as Lionsgate (LIONS) and Sony (SNE) have inked deals with Chinese companies. Netflix (NFLX) has announced its intent to expand to China, and Walt Disney (DIS) is building a theme park resort in Shanghai.
Cirque du Soleil was founded in 1984 and has taken its shows to 330 cities in 48 countries. This year, the company will present 18 different acts around the globe.