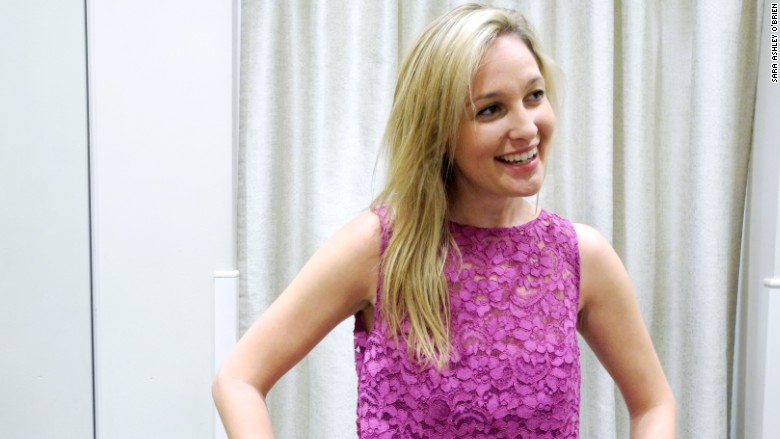 Always the bridesmaid, never the bride ... Jen Glantz saw this as a business opportunity.
At 26, Glantz had already been a bridesmaid in six weddings. She'd seen the pain points of brides first-hand: from struggling to plan a shower, to wanting to "fire" bridesmaids, to feuding families.
While wedding planners take care of major "big day" logistics, there's typically no one there to provide emotional support and little tips.
"No one is going to tell you to stretch out your shoes," said Glantz.
That's where Glantz -- an author who now refers to herself as a professional bridesmaid -- steps in.
Is she just a friend for hire? What could Glantz do that warrants brides coughing up additional funds? My editors had questions -- and so did I.
Glantz kindly let me shadow her one Sunday afternoon in New York City so I could see what Bridesmaid for Hire is all about. (She works full-time during the week as a copywriter and devotes her off-hours to the startup: 6 a.m. to 9 a.m. and 6 p.m. to 11 p.m. on weekdays and 10-hour days on weekends).
Women are paying for everything from speech-writing ($150) to the "ultimate" bride package ($1,000 and up). That includes six one-hour sessions with Glantz and nine hours of logistics on the wedding day -- including sometimes standing on the altar alongside the bride. If they aren't in New York, brides cover Glantz's travel expenses.
When I met Glantz outside a Flatiron tea shop, she handed me a handwritten schedule for the day. It read:
1:30 - Meet!
2 - Emily (new client)
2:30 - Ashley (Vow to be Chic)
3 - Live stream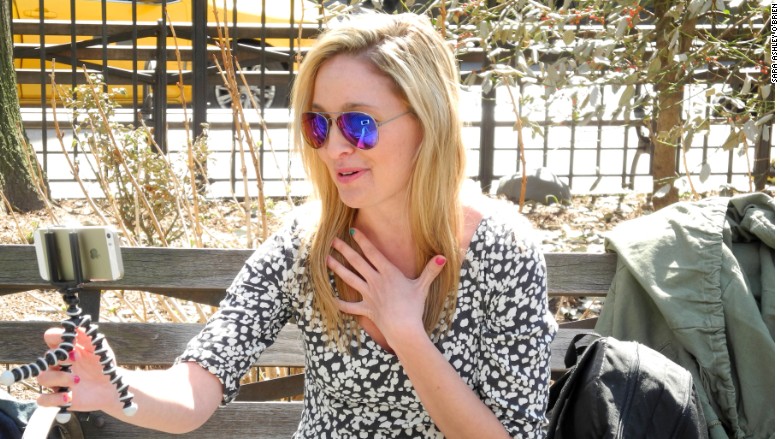 3:30 - Emily (intern - social)
4 - David's Bridal Shop
5 - Elle (post-client call)
Organization is one of her strong suits. Glantz relies on Google Sheets to create digital To Dos for her brides: a recent one had over 100 items.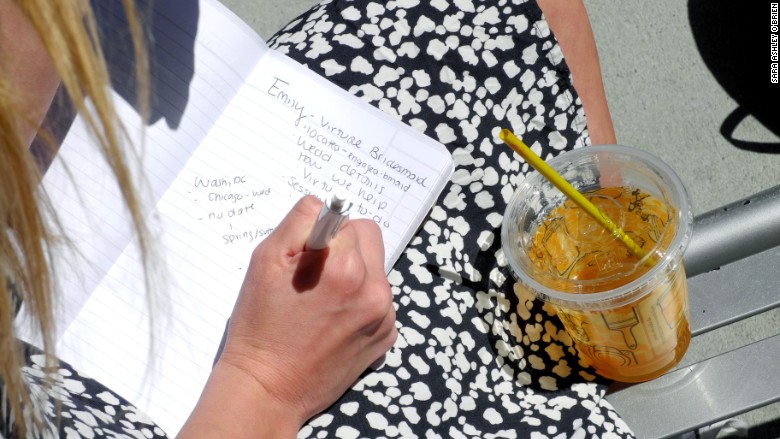 She's worked with over a dozen brides since June, when she posted an ad on Craigslist on a whim. She offered to help brides with everything from dance skills to style advice.
She didn't expect to wake up to 250 responses the next morning.
"Week one, I went on live TV and said, 'This is a free service,'" said Glantz, 27. "I wanted to help strangers. I had no business background. We had to figure out pricing. It's really creating our own market and our own industry."
Since then, she's brought in over $10,000 -- and is exploring more ways to monetize the business.
She admits she doesn't like asking for help ("I try to be a one-woman show"), but has been meeting with Ray Lapof, an 82-year-old businessman she met through SCORE, an organization that offers free advice to young entrepreneurs.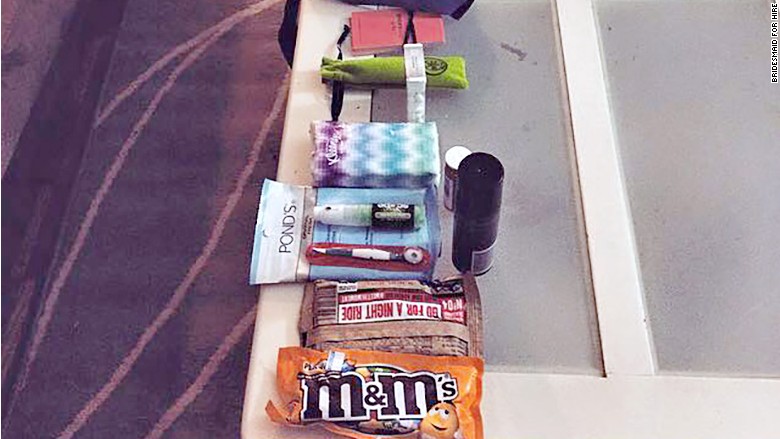 They've met twice a month since January, and their one-hour sessions typically turn into three hours of tough love.
When I first met Glantz in February, she had received over 1,000 emails from women who want to work for her. She was planning to franchise the business: hiring women to run Bridesmaid for Hire shops around the country.
Lapof, who has advised over 2,000 entrepreneurs over the years, stopped her in her tracks. "People have a tendency to think too big," he said.
"He'll tell it like it is," said Glantz.
She partners with other startups for exposure, like bridesmaid rental firm Vow to be Chic (they lent her dresses for a wedding; she raffled off her services as part of a contest).
Lapof cautioned her from entering into too many partnerships: "Partnerships are for dogs and boyfriends -- not for businesses," Glantz recalled him saying.
Instead, Glantz said Lapof is encouraging her to explore new ways of monetization. Like charging for advice: five questions for $25.
"I need to remember that this is a business," she said, noting that free advice eats up a lot of her time. "Even though it is relationship driven, it still needs to function."