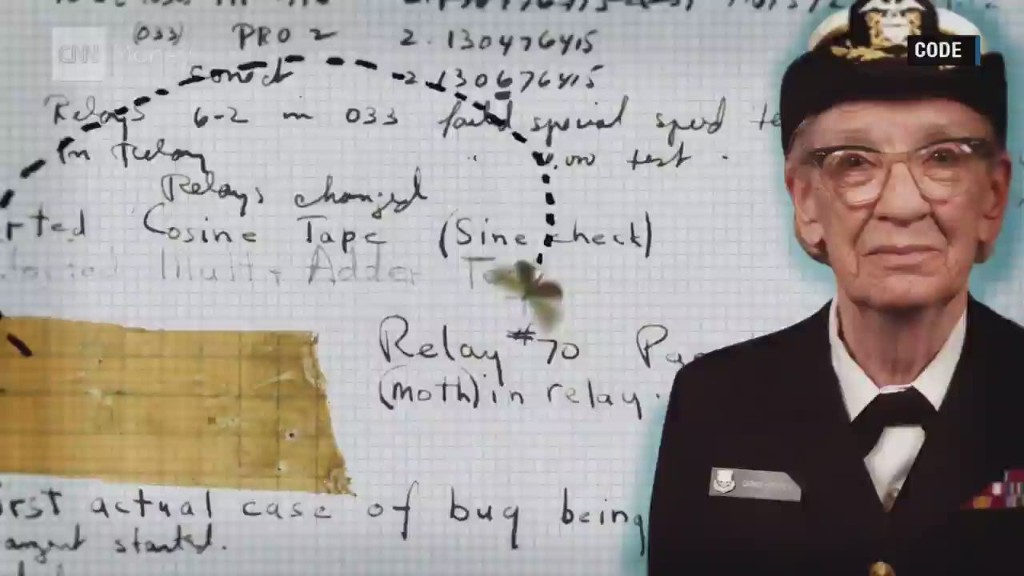 Tech's gender parity issues made a big screen debut at the Tribeca Film Festival.
"CODE: Debugging the Gender Gap" is a 78-minute documentary that posits a big theme: The lack of women and minorities in computer science threatens our country's innovation and economy.
That may sound grandiose, but the Bureau of Labor Statistics estimates that by 2020, 1 million computer science jobs could go unfilled because there won't be enough qualified computer science grads.
"Our entire economy can stall out if we don't have people to fill these roles," said "CODE" director Robin Hauser Reynolds.
And it's not just a numbers game. The film points to specific failures: An all-male engineering team, for instance, was behind the initial airbag design, which failed to account for the protection of smaller bodies, like those of women and children.
For Reynolds, a filmmaker in San Francisco, the issue hits close to home.
Her daughter was pursuing an undergraduate degree in computer science when she called home one day to say she "hated" computer science and wasn't very good at it. In reality, her daughter -- one of only two women in a class of 35 -- was in the top third of her class.
"It was really discouraging that a young woman who has great potential and academic ability felt shut out," Reynolds told CNNMoney.
This was the catalyst for the film, which Reynolds and producer Staci Hartman began shooting in February 2014. "CODE" features a robust roster of techies, including female engineers from Airbnb and Pinterest, and Megan Smith, who President Obama named as U.S. chief technology officer last year.
The film opens with interviews of school-aged girls to show that gender stereotypes are instilled at a young age.
Questions like "what would a coder look like?" illicit raw a response from the girls. "Glasses."
Why don't young girls pursue a career in computer science? "You're always on a computer. ... That could get a little boring."
The film, which is being shown at film festivals, shatters that stereotype by featuring women like Pixar Animation's director of photography Danielle Feinberg who says the options are so much more exciting.
"I love art, I love coding, and now I get to make movies," said Feinberg, who earned her B.A. in computer science at Harvard.
"CODE" also directs attention to the education system: Many public schools don't offer computer science courses.
"We do not have enough teachers who are trained to teach the [computer science]," said Avis Yates Rivers of the National Center for Women and Information Technology. "As an employer, I'm not getting what I need from U.S. public school."
But it's more than just a pipeline problem. The male-dominated culture of tech is blocking women.
"Blood in the water" -- that's how one woman interviewed in the film describes women working at tech firms.
But there are some companies, like now public Etsy (ETSY), that have made tremendous strides. Women now make up 30% of Etsy's engineers, up from 3% three years ago.
That's a start -- but as they say, you can't be what you can't see.
"We need more modern heroes," said Walter Isaacson, author of The Innovators. "Girls who code who are famous."