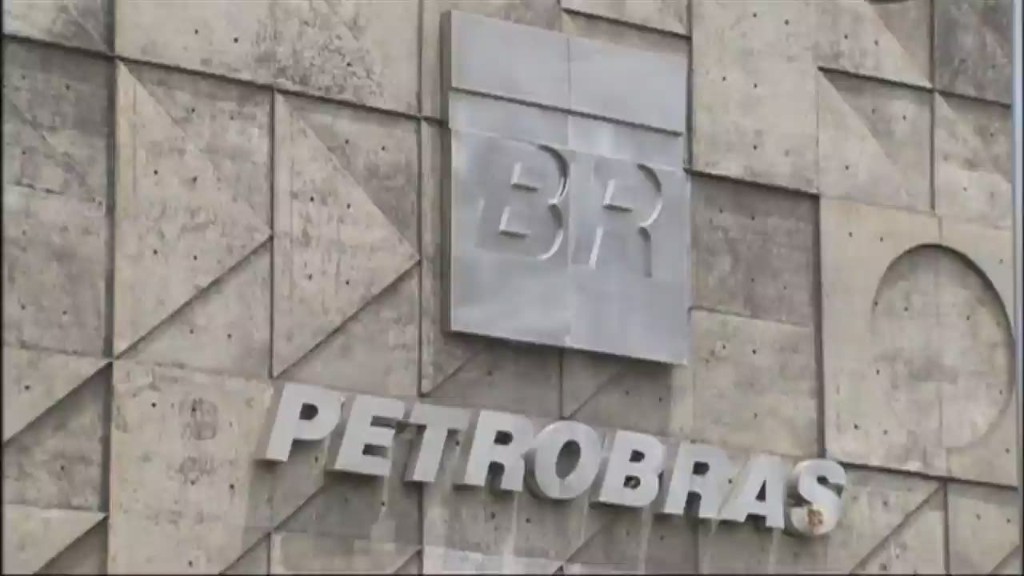 Brazil's Petrobras has put a price tag on its massive corruption scandal, writing off $2 billion for bribery-related costs.
The state-owned oil giant announced an overall loss of $7.2 billion in 2014 on Wednesday, two months after its CEO and five other executives resigned over the affair.
Federal prosecutors have accused the former executives of illegally "diverting" billions from the company's accounts for their personal use or to pay off officials.
More than 80 people have been charged with bribery and money laundering during the criminal investigation -- dubbed "Operation Car Wash."
Dozens of senior officials and politicians are still under investigation. Brazilian President Dilma Rousseff was chairwoman of Petrobras (PBRA) during many of the years when the alleged corruption took place.
She denies any knowledge of the corruption. Her popularity has sunk to record lows because of the scandal and Brazi's poor economic performance.
Related: Brazil's scandalous boom to bust story
Dozens of other companies including construction and transportation firms are implicated in the scandal, and over 750 projects are now under investigation.
"The repercussions are likely to affect key supply chains and industrial contracts that will continue to weigh on Brazil's real economic activity prospects this year," noted Aryam Vázquez at Oxford Economics.
Petrobras also faces a class action lawsuit from shareholders who claim the company released false statements and misled investors about its assets.
Related: Brazil's beleagured OGX files for bankruptcy
Wednesday was the first time in eight months Petrobras reported earnings, after auditors refused to sign off on the numbers due to the corruption scandal.
Petrobras has also been hit by falling oil prices, which pushed down the value of its assets. The company has $116 billion in debt.
Related: The big picture behind Brazil's protests
-- CNN's Shasta Darlington in Sao Paolo contributed to this article.