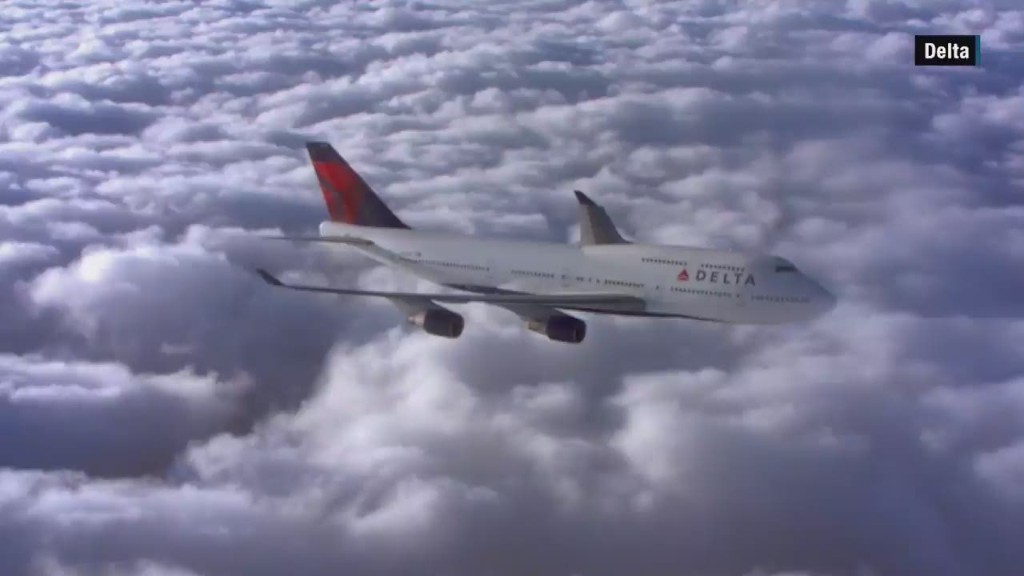 Low fuel costs has been a windfall for the nation's airlines. But their passengers got virtually none of the savings.
The four major carriers saved a combined $3.4 billion on fuel in the first three months of the year according to their financial reports. That allowed all of them to post record first quarter profits.
Fuel is the largest expense category for airlines. So lower prices shaved their cost by 33%, when compared to last year.
But the average fare paid to fly American (AAL), United (UAL) and Southwest (LUV) airlines in the quarter fell only 66 cents to $192.39. Delta (DAL) was not included because it doesn't disclose fare information.
Related: Why flying stinks and you're still paying more
The reason that fares have remained high in the face of lower fuel cost is that demand for travel is strong. The four airlines, which account for the overwhelming majority of U.S. air travel, filled about 81% of their seats.
Southwest Airlines spokesman Chris Mainz said the airline's prices are competitive.
Related: America's worst airline for customer satisfaction is....
The other airlines either did not respond to a request for comment on fares or referred questions to Airlines for America, the industry trade association.
The trade group pointed out that airline profit margins are still below that of most of corporate America. It also said passengers are benefiting from increased profitability even, if it's not through lower fares, because airlines are spending more on capital improvements.
Related: Southwest plane seats are getting wider
"Airlines have been reinvesting 85% of cash flow from operations back into the product through acquiring new aircraft, refurbishing airport check-in areas/lounges/gates, adding seats to the schedule, initiating new routes and adding staff," said Victoria Day, spokeswoman for the association.
"Air travel remains one of the best bargains for consumers."