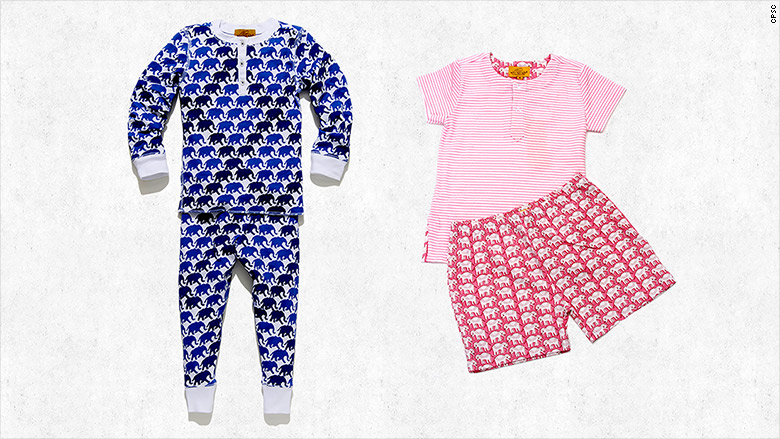 About 32,000 pairs of high-end children's pajamas are being recalled due to the risk of fire.
The pajamas are made by Roberta Roller Rabbit and were sold between 2012 and February of this year. The Consumer Product Safety Commission say the recalled pajamas, which range from toddler size 1 to youth 12, were sold with either long sleeve with pants or short sleeves with shorts.
The agency said the pajamas fail to meet federal flammability standards. No incidents or injuries have been reported.
Made in Peru, the pajamas retail for between $55 and $65.
Related: Trek bikes recalled after rider is paralyzed
The recalled products come in 18 prints in various colors; Babar, Bump, Christopher, Colada, Dino, Elephant, Goby, Hathi, Heart, Heebo, Moby, Monkey, Owl, Rain, Rico, Scotty, Teddy, and Ticochon. They have yellow labels inside both the neck and waist. Versions of the pajamas with screen-printed labels at the neck are not included in the recall.