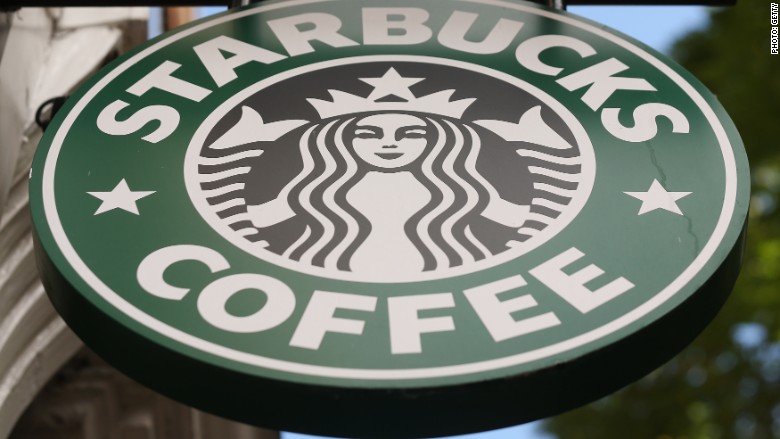 Starbucks stores across the U.S. and Canada were back up and running after being hit by a computer glitch Friday.
Some stores had responded by giving away free drinks until the system was fixed.
"The point of sale register outage has been resolved," Starbucks spokesman Jim Olson told CNNMoney.
The cash registers were down in the U.S. and Canada, but all stores were expected to open as usual on Saturday.
On Friday, delighted Starbucks fans were tweeting that some stores were giving away freebies until the computer problem could be fixed.
"Starbucks systems are down so I got my drink for free. Seems like all Starbucks are doing this. Be sure to tip the barista!" tweeted @octopuscandy who lives in Los Angeles.
"the machines at Starbucks are down so they're giving away free drinks. #you'rewelcome," tweeted @nicolemariko14 in Washington.
@mackenziecrotty said the problem extended to Edmonton, Canada, tweeting, "apparently the servers at starbucks are down across canada so i just got free coffee."
A supervisor in a New York City Starbucks on Spring Street said they can't ring up sales or accept credit cards on Friday. He declined to be identified.
A barista in a San Francisco Starbucks said they were closed because of the computer problem.
The computer glitch came on a day that Starbucks (SBUX) reported robust sales. The coffee chain said Friday that sales and profits for its fiscal second-quarter that were up nearly 20% from a year ago and ahead of Wall Street's forecasts.