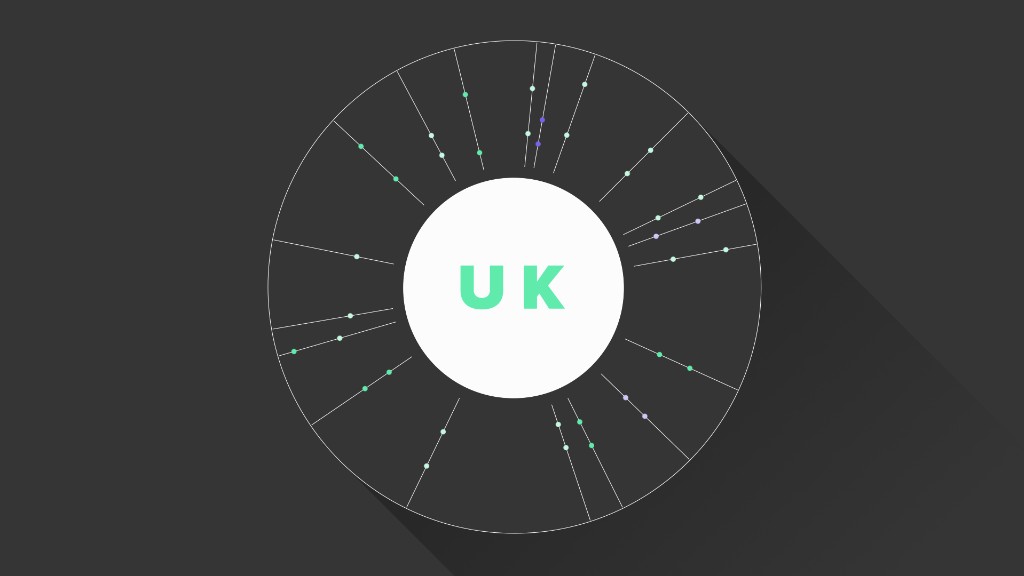 Eliza Galos describes herself as "quite a good deal." For the U.K. economy, that is.
Born in Romania, Galos moved to Britain in 2006 with plans to study and chalk up some work experience. Nearly nine years later, she has a Masters degree and has held various jobs with charities and in the public sector.
Galos is one of millions of immigrants living in the U.K. The economic benefits - or harm - brought about by the growing number of new arrivals has become a hot topic ahead of next month's election.
Galos says she's a "good deal" because she puts in more than she takes out of the British economy.
"I pay taxes, I spend money here, I get [medical] treatment abroad and I've never claimed [welfare] benefits," she said.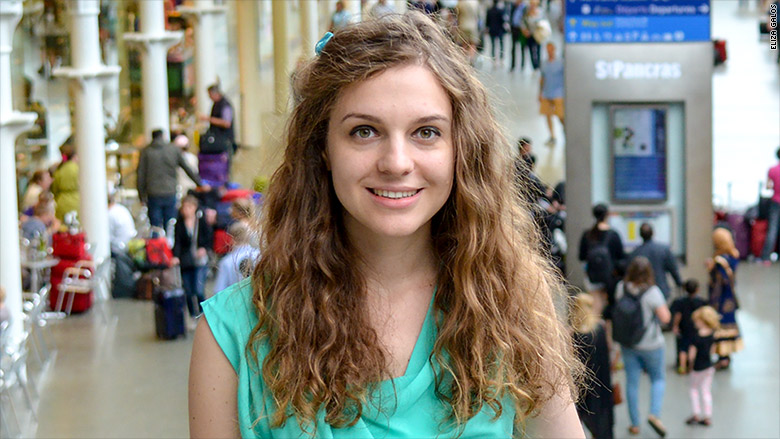 One of the loudest voices in the immigration debate is the U.K. Independence Party (UKIP).
The minor party is campaigning to cut ties with the European Union so that Britain can "take back control" of its borders. One of the EU's key principles is freedom of movement, meaning residents can move around the 28 member countries without constraint.
UKIP wants to reduce the number of people coming into the country by requiring all migrants to apply for one of five different visas.
It may only win one or two seats in parliament, but its anti-EU stance has support within Prime Minister David Cameron's Conservative Party. Cameron has promised to give voters a chance to decide whether to stay in the EU, if he is reelected.
The immigration debate follows a period of rapid growth in the number of arrivals to Britain. Net migration to the U.K. - the number of people coming to the country less the number of people leaving -- stood at 298,000 in the 12 months to September 2014.
That was an increase of 88,000 year-on-year, and the number of people coming into the U.K. for work has been rising for the past three years.
Many of those have come from austerity-hit nations like Spain, Portugal and Greece, where unemployment rates remain stubbornly high.
Once here migrants often find jobs and better wages, but their living costs also spike.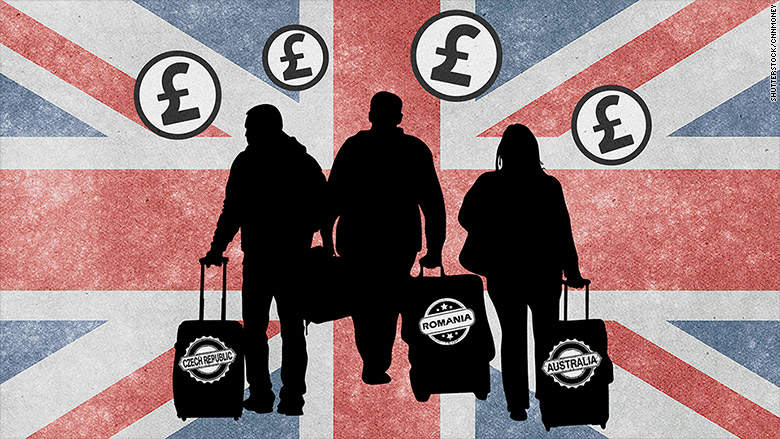 Denisa Psenickova says she was "extremely lucky" to find a job as a cleaner when she arrived in Britain in 2006, but making ends meet was tough.
"The cost of living in the U.K. is very high," she said, "If you work on the minimum wage as a migrant it's difficult to afford all the expenses."
Psenickova said building a life for herself and her son meant leaving her native Czech Republic in search of job opportunities. Less than a decade on she considers herself "very British" and is close to becoming a qualified lawyer.
Don Flynn, director of the Migrants' Rights Network, said new arrivals are critical to the economy. They include highly skilled workers who power London's financial center as well as low wage employees that keep manufacturing and social care industries afloat.
"The main issue is whether they are a net drain on the economy, claiming more in benefits than they pay in taxes," Flynn said, "And it's established pretty clearly that they aren't."
Related: U.K. Election: A scary prospect for business
University College London analyzed the issue last year.
It found migrants from Europe contributed more than £20 billion ($30 billion) to the U.K.'s public finances in the decade to 2011. And creating the skills they brought with them would have cost Britain nearly £7 billion ($10.5 billion) in education.
But there's also evidence that economic migrants hurt some communities. Unskilled workers have suffered lower wages due to competition from immigrants, according to think tank Civitas.
Population growth creates other pressures too, notably on demand for public services and affordable housing, which is already in short supply. Civitas says the economic gains for existing residents from large scale immigration are "small in comparison to its impact on population growth."
Still, Psenickova believes immigrants like herself contribute plenty to Britain's economy.
"If there weren't migrants, shops, restaurants wouldn't have enough customers to survive," she said.