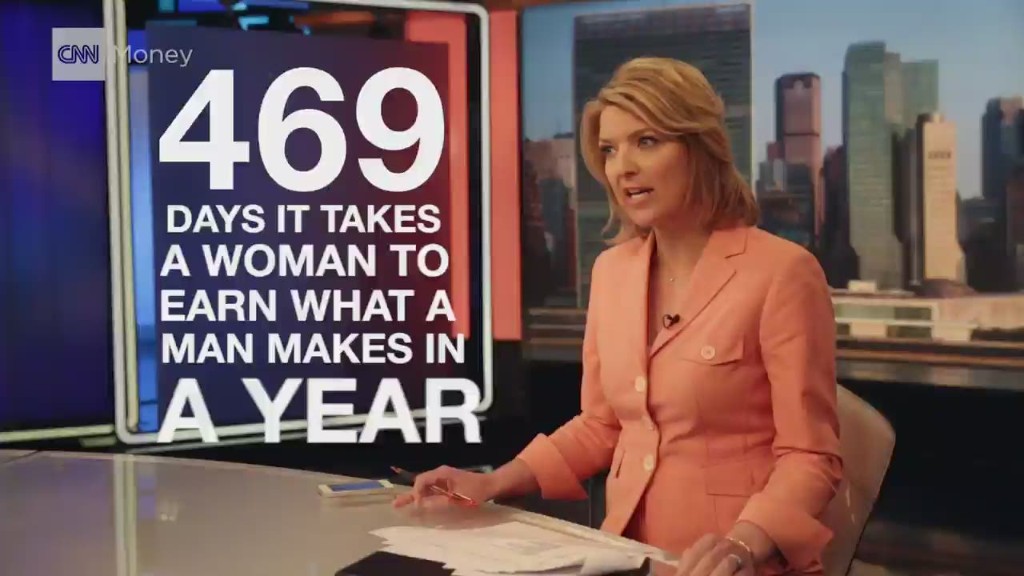 Salesforce CEO Marc Benioff is promising to review all staff members' salaries to ensure that men and women are paid equally at his company.
"My job is to make sure that women are treated 100% equally at Salesforce in pay, opportunity and advancement," he told Huffington Post.
He said he's not sure how much of a gap there is in pay right now, and he noted that the review could take several years to complete. But he promised that "when I'm done there will be no gap."
Saleforce (CRM), which provides cloud-based customer service tools for businesses, has about 16,000 employees, according to a company filing. Diversity figures released by the company show that 71% of staff is male. Salesforce's staff is even more heavily weighted towards men in tech jobs (80%), and leadership posts (85%).
Related: 78 cents on the dollar - The facts about the gender wage gap
Benioff said told the Huffington Post he's instituted a program at the company called Women's Surge to try to deal with the lack of female staff. He said one goal it to try to have women make up at least 30% of the attendees at any meeting. That's a requirement whether it's a large-scale management meeting with 500 to 1,000 attendees or a product reviews with just 10 to 20 executives.
Benioff got a lot of publicity recently for taking a leadership position opposing Indiana's controversial religious freedom law, which critics charged would allow businesses to discriminate against gays. He said the company would "dramatically reduce our investments" in Indiana, calling the law an "outrage." And he said it would help employees who are with the law to transfer out of the state.