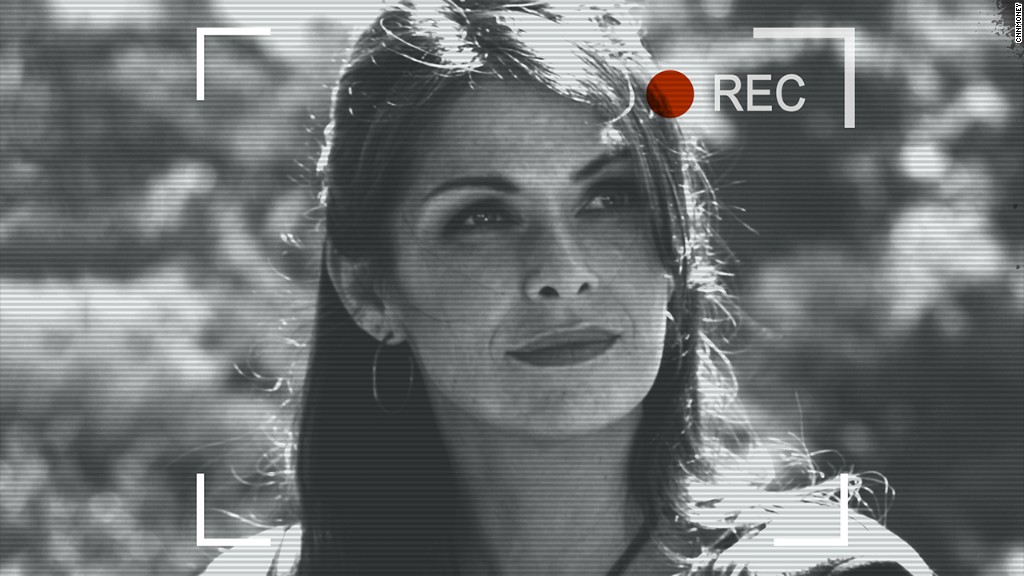 Every time she meets you, Nikki Rettelle wonders if you've seen her naked.
Nude photos of her dot the Internet, still popping up years after an ex-boyfriend posted them.
Rettelle is a victim of revenge porn, a kind of online harassment that advocacy groups refer to as "non-consensual pornography."
Rettelle, 34, says her naked pictures have been on hundreds of websites. It started with a man she sarcastically calls "Mr. Wonderful." The two dated briefly until Rettelle noticed an LED light beaming from a pen-holder in his room.
"Something compelled me to unscrew it, and as soon as it opened up... my world started spinning," she recalls. Inside she found a memory card filled with countless images of herself -- ranging from her watching TV to changing her clothes.
It turned out the pen-holder was one of many cameras that had been collecting her private moments. Mr. Wonderful had also planted cameras at her home.
"It didn't dawn on me that people did that," Rettelle said.
Those images ended up on sites devoted to revenge porn. In Retelle's case, "Mr. Wonderful" paired her naked images with her full name and birthday along with phone numbers and addresses he believed were hers.
Related: Erin Andrews awarded $55 million in suit over nude video that her stalker filmed
CNNMoney examined restraining orders, emails with the San Diego District Attorney, communications between Rettelle and Mr. Wonderful, and records of websites where her photos had appeared to verify Rettelle's story.
"I would stay up almost all night, every night, just in a little cave, just searching more and finding more and more," she recalls.
Situations like this happen more than you'd think.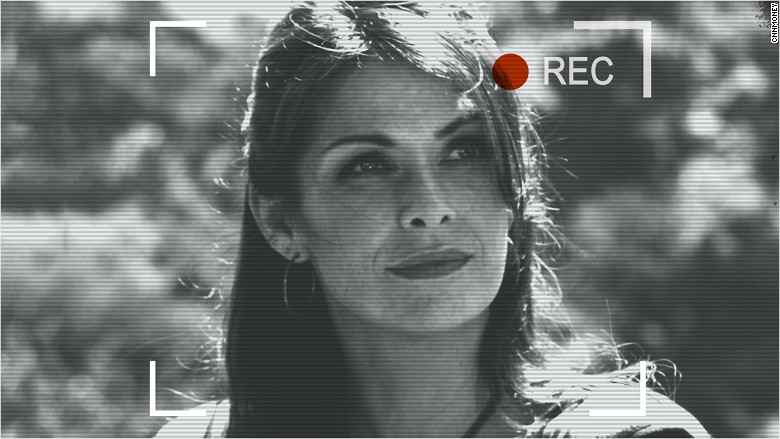 In Chicago, a woman who asked to be called "Jane" recounts her nightmare. Pictures and videos taken on her honeymoon were posted online by her ex-husband. She says one video has been viewed over a million times.
"I describe it [as] similar to maybe the feeling of getting raped -- you feel like you're that exposed," she said. "You feel like a million people are watching ... the most intimate moment of your life."
Both women say law enforcement was initially unhelpful.
"They basically told me that there was nothing I could do. They said, 'Next time don't be identifiable if you choose to do something like this,'" Jane said.
Jane's attorney, Daliah Saper, says it's difficult for law enforcement to understand the nature of revenge porn.
"They've been trained to focus in most cases on cyberstalking [and] cyberbullying -- where there's some overt threat of bodily harm." She says in revenge porn cases, victims feel ashamed, "but there's no imminent threat to you ... so they're not going to make it a priority."
Part of the obstacle is how revenge porn cases are prosecuted. It's not always clear which laws are being broken, depending on how the images were obtained and where they were posted. Seventeen states have enacted legislation that criminalizes revenge porn, although the laws vary in their definition of "revenge" -- some have a very broad definition, while others are more narrow.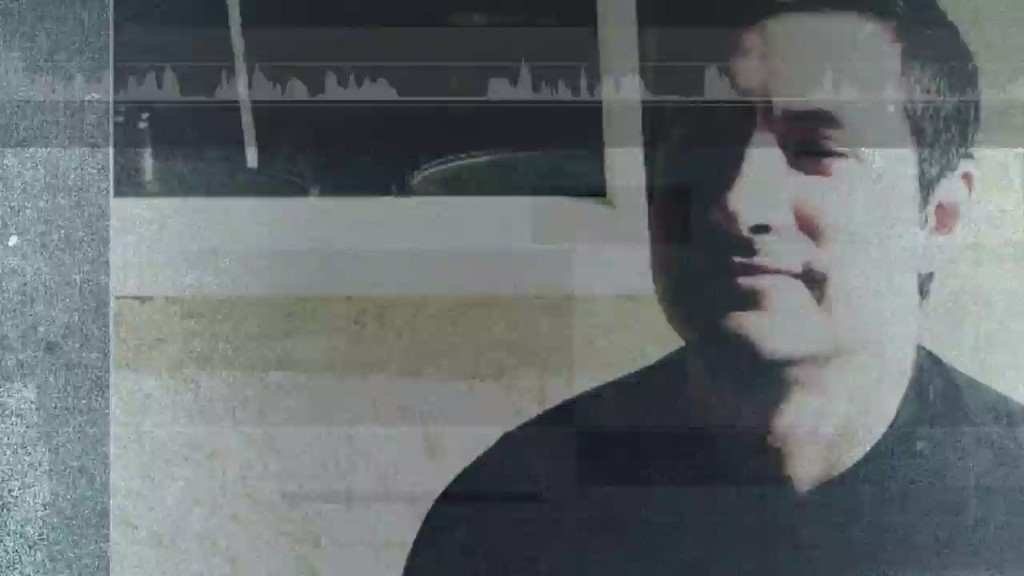 Saper says the laws are playing catch up. "We have traditional laws that have been around for hundreds of years, and we're applying them to this new platform," she explains.
Attorney Elisa D'Amico, who represents Rettelle, started a pro bono practice area on revenge porn at her firm K&L Gates. She and colleague Dave Bateman say they're flooded with cases. "It's becoming an epidemic," D'Amico said. "Victims have started flowing in ... I have a lot of lawyers working at capacity on these projects."
Related: Why is the Erin Andrews revenge porn video still online?
According to revenge porn victim Holly Jacobs, victims often have trouble finding resources. That's part of the reason Jacobs started the Cyber Civil Rights Initiative, which advocates for new legislation and provides resources for those who've been affected.
In the past year, it has advised major tech companies on how to counter the problem. In recent months, both Twitter and Reddit have taken steps to curb revenge porn.
"We're on the cutting edge of this issue," Jacobs says, noting that people are only just starting to pay attention, so there's little research into how widespread revenge porn is.
For victims, raising awareness is part of the path back to empowerment.
Rettelle says she's speaking out now to regain the control she lost. She has a message for Mr. Wonderful.
"I would tell him thank you," she says. "I love me for the first time in my entire existence and it's because of the character building I was forced to do because of this."
Revenge Porn: The Cyberwar Against Women
Blackmailers trade nude pics like baseball cards on the 'dark web'