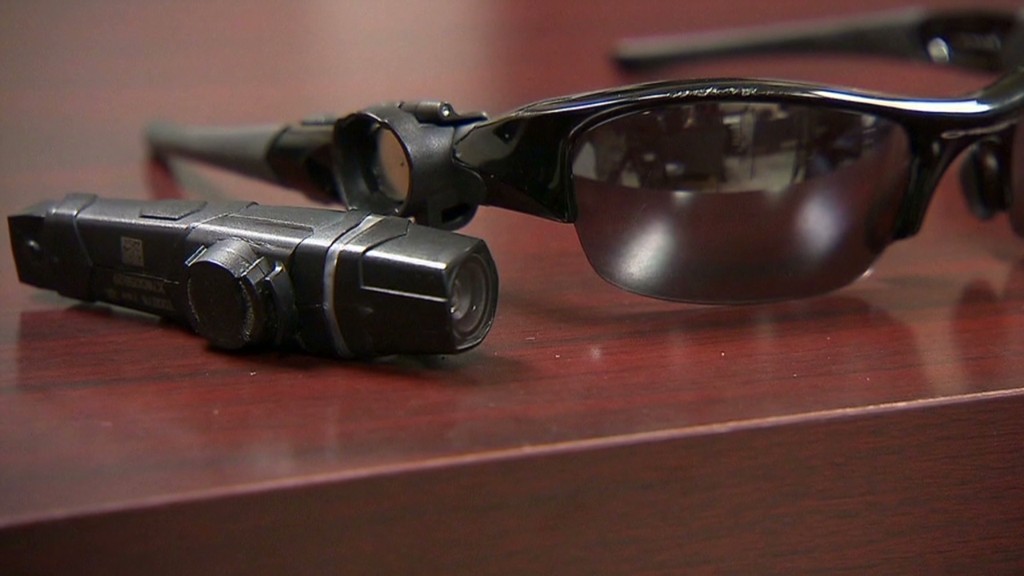 There may have been fewer questions about the recent death of Freddie Gray if Baltimore police officers recording his arrest were wearing body cameras.
That's why there will likely be more calls for police around the country to be equipped with digital cameras -- especially in light of the riots taking place in Baltimore.
Many in Baltimore were asking for this before Gray died. It just hasn't happened yet.
The Baltimore City Council approved a bill last November that would have required police to be equipped with audio and video recording devices.
Mayor Stephanie Rawlings-Blake vetoed the bill, but supports the use of wearable cameras. In fact, Rawlings-Blake submitted her own proposal for a wearable camera program in February.
Rawlings-Blake cited questions about funding and disputed the authority of the City Council to legislate changes at the police department.
Representatives for Rawlings-Blake and Baltimore's City Council were not immediately available for comment.
Related: CVS in Baltimore got employees out before looting started
But there are also other concerns that may keep police in Baltimore -- and other parts of Maryland -- from wearing digital cameras anytime soon.
Baltimore County, which is adjacent to but does not include the city of Baltimore, actually approved a pilot program for its officers to use cameras that would attach to stun guns made by Taser (TASR) last December.
"We recognize that credibility is an increasingly important issue in policing, and this is the right time to explore technologies that might be helpful in this regard," said Baltimore County Executive Kevin Kamenetz in a statement at the time.
Related: 'The Wire' creator David Simon pleads for end of violence in Baltimore
But the implementation was reportedly delayed over privacy issues.
Maryland has what's known as a "two-party consent" rule for audio and video recordings. The person doing the recording and the person being recorded both have to agree to the recording.
A spokesperson for the Baltimore County Police Department said that a work group began to study the possible use of cameras but has yet to complete its review.
"A decision on whether to begin a body camera program has not been made," the spokesperson said.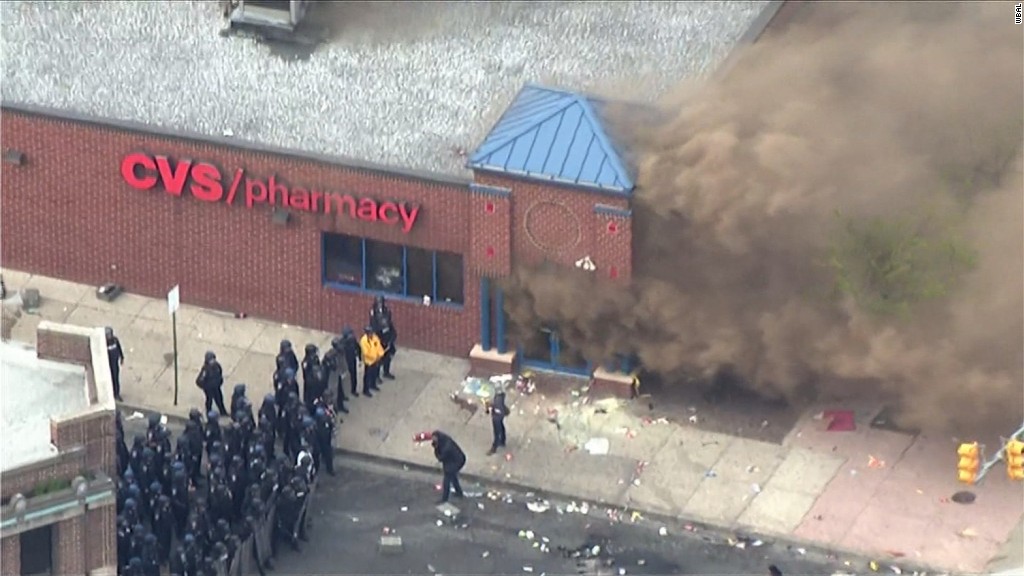 Despite the legal issues, Wall Street is betting that wearable cameras will soon become a reality for many police departments.
Shares of Taser and Digital Ally (DGLY), another company that makes body cameras, were both higher Tuesday.
The stocks have soared since the death of Michael Brown in Ferguson, Missouri last August. Digital Ally has nearly quadrupled in value while Taser has more than doubled.
Related: A boom for police cameras
Digital Ally CEO Stanton Ross told CNNMoney earlier this month after a police officer shot and killed an unarmed man in South Carolina that many law enforcement departments are interested in wearable cameras.
The problem is the cost. It is extremely expensive to buy the cameras and then store the videos that have been recorded.
"So many of these departments just do not have the money," Ross said.
But there have been too many unexplained deaths of suspects during the past few months.
It's going to be harder and harder for cities to use budget constraints as an excuse to not fund digital camera programs. The cost of not having them may turn out to be much greater.