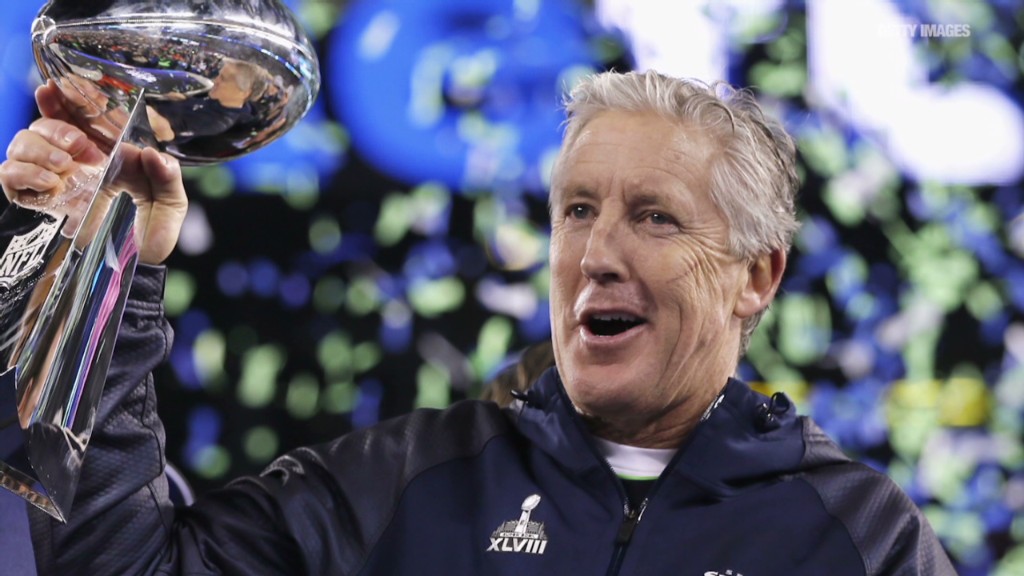 The National Football League is giving up its not-for-profit tax status.
The tax exempt status for the most profitable sports league has generated a lot of controversy, but the move to cancel that is largely symbolic. While the league is tax-exempt, the $1 billion or so it makes a year is distributed to the 32 teams, all of which do pay taxes.
"The owners have decided to eliminate the distraction associated with misunderstanding of the league office's status, so the league office will in the future file returns as a taxable entity," said Robert McNair, chairman of the league finance committee and owner of the Houston Texans.
The league saved only about $10 million a year from the tax break, according to the Citizens for Tax Justice. That's a rounding error for an enterprise the size of the NFL.
The not-for-profit status also required the league to disclose the salary of its commissioner and other top league executives. Roger Goodell received $35 million for the 2013 season, the most recently disclosed year, a fact that was known only because of the NFL's tax status. He was paid $140 million in the six seasons ending in 2013, more than any player was paid in the same period.
Related: NFL earns record profit despite ugly image
Other organizations, including Major League Baseball, have given up their tax exempt status so that they no longer have to disclose executive salaries.
Regardless of its tax status, the NFL will still benefit from other tax breaks as well as from direct spending by state and local governments.
An estimated $5.4 billion in taxpayer dollars have spent on stadiums opened since 1997 or now under construction. The NFL also benefited from another $4 billion in tax breaks on the bonds used to finance stadiums.
In addition, companies that buy luxury suites, tickets, naming rights and other sponsorships get hundreds of millions more in tax breaks every year