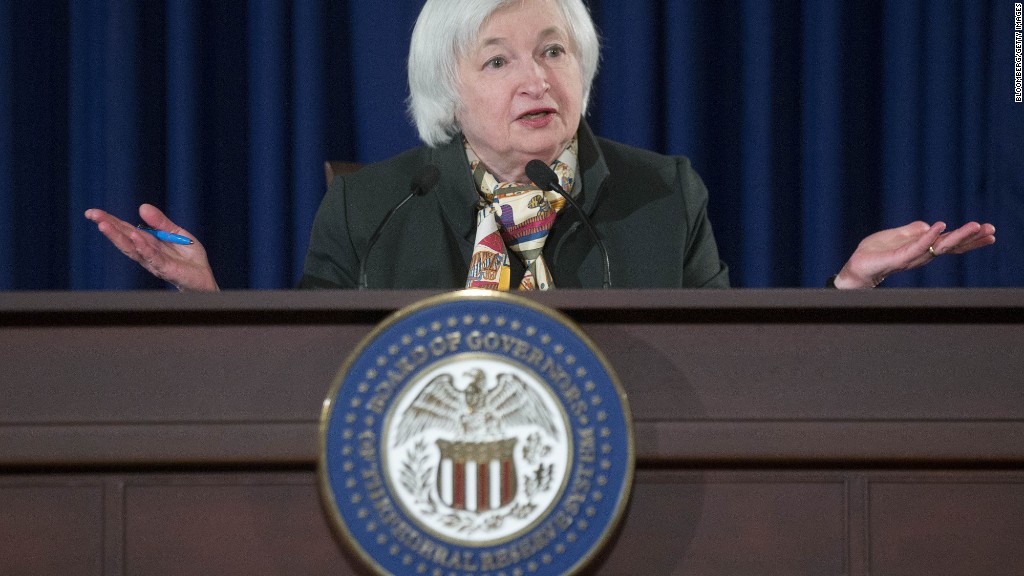 Wall Street is looking calm ahead of a big day for earnings and economic news.
U.S. stock futures are steady in early trading.
Here are the four things you need to know before the opening bell rings in New York:
1. Earnings season: Fiat-Chrysler (FCAU), MasterCard (MA) and Time Warner (TWX) are due to deliver results ahead of the open.
Baidu.com (BIDU) and Yelp (YELP) are among the firms reporting after the close.
Twitter (TWTR) surprised the market with the early release of its quarterly results on Tuesday after they were leaked...on Twitter. Sales were down, but earnings were better than Wall Street expected. Shares were steady premarket after falling sharply following the earnings release.
2. Economics updates: Investors will get a glimpse as to where the U.S. economy stands when the government releases its first look at gross domestic product at 8:30 a.m. ET. Economists expect the data to show growth slowed in the first quarter of the year.
The Federal Reserve will conclude its two-day meeting on monetary policy and release its monthly statement at 2 p.m. ET. All eyes will be on chair Janet Yellen for any clues as to when the Fed will start hiking interest rates.
3. Dollar dips: The U.S. dollar is declining versus the euro and British pound ahead of the Fed's statement. The greenback has lost ground against major currencies in recent weeks as expectations for a hike in interest rates have been pushed back.
CMC chief markets analyst Michael Hewson said recent signs of softness in the U.S. economy have "raised expectations that any move on rates by the Fed could well be deferred, and this in turn has weakened the U.S. dollar."
4. International markets overview: European markets are dipping in early trading, though luxury goods maker Hermes (HESAF) rose nearly 3% in France after reporting a lift in quarterly sales.
Asian markets ended in the red. Japan's Nikkei was closed for a holiday.
Samsung (SSNLF) shares bucked the downward trend with a 1.4% gain in South Korea after its earnings update revealed some signs of recovery for the troubled electronics maker.
It was a mixed finish for major U.S. stocks on Tuesday. The Dow Jones industrial average gained 72 points, while the S&P 500 rose 0.3% and the Nasdaq fell 0.1%.