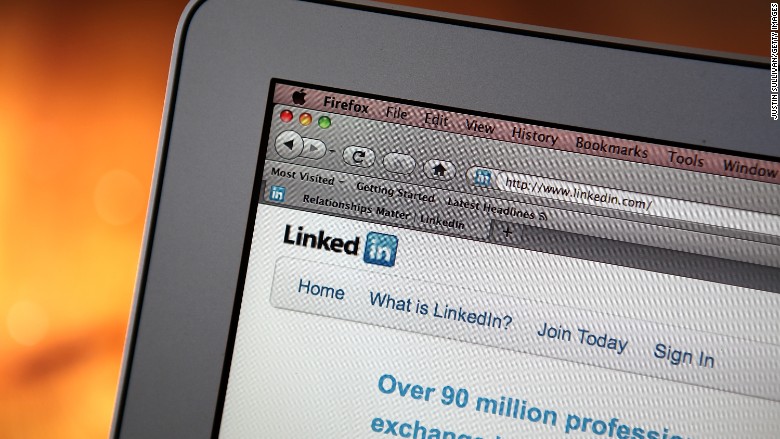 Investors aren't liking what LinkedIn posted Thursday about its business for the rest of the year.
Shares plunged as much as 20% in after-hours trading following the company's announcement that the rest of 2015 isn't going to be as stellar as it had expected.
The company now projects revenue to come in at $2.9 billion. In February it expected it to come in between $2.93 and 2.95 billion.
LinkedIn (LNKD) blamed it on the strong dollar, as well as the upfront costs related to its acquisition of lynda.com, an online education website.
The acquisition will have some "short-term" costs, the company said in a statement. It's paying $1.5 billion in cash and stock for the company, which offers a subscription service for access to professional-development courses.
For the most recent quarter, LinkedIn posted revenue of $638 million, a 35% jump in sales compared to last year.