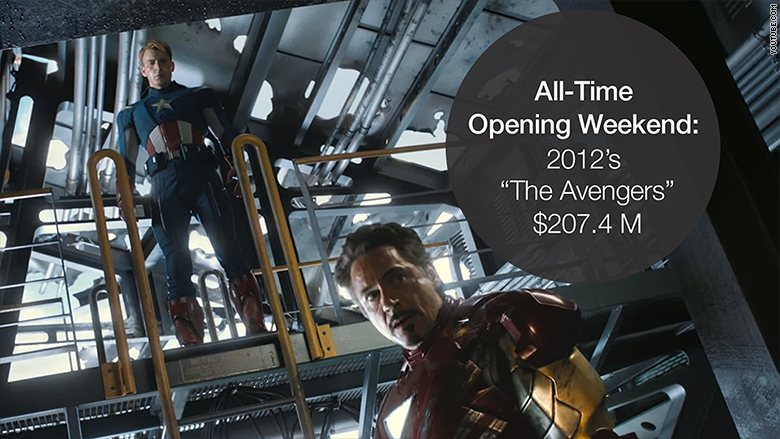 Many in Hollywood are predicting "Avengers: Age of Ultron" to break box office records this weekend, including biggest opening of all time.
The Disney (DIS) and Marvel Studios film was released in the U.S. Thursday night to $27.6 million in preview showings and is projected to bring in as much as $210 million this weekend.
If the Avengers of "Ultron" look to become the box office's mightiest heroes, they'll have to go through wizards, Katniss Everdeen, and even themselves to take the crown.
To see what the Marvel blockbuster is up against, we complied the top 10 openings in box office history below: