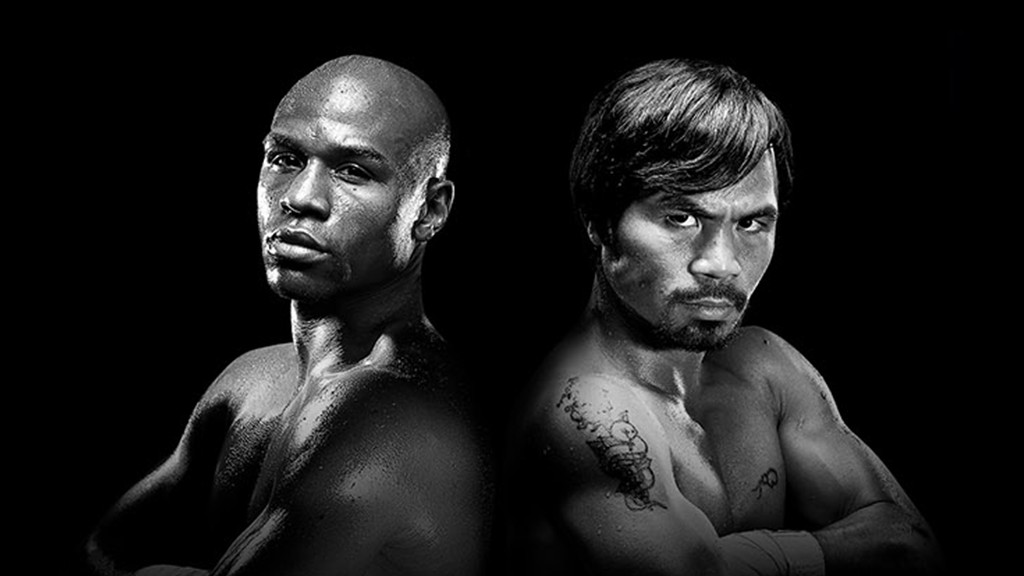 Call it Super Saturday.
Saturday's overstuffed menu of high-profile sports events means that more Americans will likely watch a sporting event this Saturday than have ever watched any individual Super Bowl -- the king of TV sports in the United States.
The lineup starts with the Kentucky Derby and the much-hyped Floyd Mayweather-Manny Pacquiao boxing match. But there's also NHL and NBA playoff games, some big baseball games including the Yankees vs. Red Sox. Even the NFL draft.
Nielsen conducted a poll and estimates that 52% of U.S. adults plan to watch at least one of the events. That would translate into about 120 million people.
By comparison, a record 97 million U.S. adults watched the New England Patriots snatch away this year's Super Bowl from the defending champion Seattle Seahawks on a last-minute play.
This Saturday's "Fight of the Century" is getting most of the attention this week, even though it probably won't draw the biggest TV audience.
First, U.S. viewers will have to pay $99.99 to watch or likely pay a cover charge of $20 or more to go to a bar or restaurant. And it isn't set to start until 11 p.m. ET. Only 11% of those polled, or about 25 million adults, expect to watch. That's a huge audience for a boxing match, but will pale in comparison to some of the other events.
Related: Pacquiao fans told to unplug fridge or miss the fight
About 21% expect to tune into the Kentucky Derby, set to start at 6:24 p.m. ET, while 20% will tune in to the final day of the NFL draft which starts at noon ET, That matches those who expect to watch the Los Angeles Clippers play the defending champion San Antonio Spurs in Game 7 of their playoff series at 8 p.m. ET.
Only 14% expect to watch hockey's New York Rangers play the Washington Capitals in Game 2 of their playoff series starting at 12:30 p.m. ET.
Related: Pay per view police to be on the hunt during Mayweather Pacquiao
The sport expected to draw the most viewers is actually baseball, though the 29% of adults who expect to watch a game will be spread across 15 different games.
Of course there are plenty of Americans who aren't sports fans. It doesn't mean they won't have something to do on Saturday: "The Avengers: Age of Ultron" opened at U.S. theaters Thursday night. It has a shot at the biggest opening weekend box office in history.