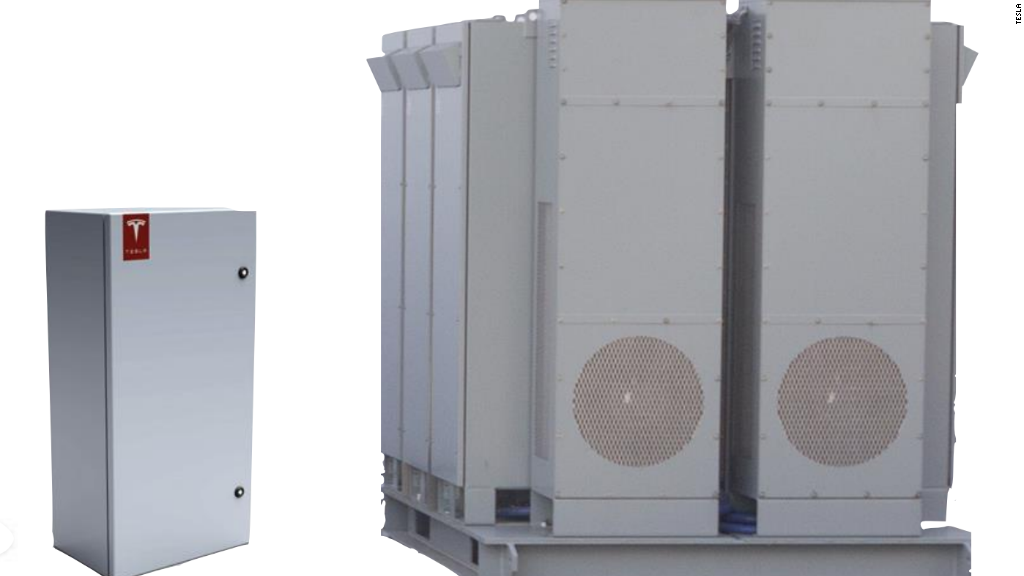 Tesla has unveiled a suite of new energy products, including a wall-mounted battery that will be sold for use in consumers' homes.
Tesla is calling the rechargeable lithium-ion battery the "Powerwall." As the name suggests, the unit is designed to be mounted on a wall, and connected to the local power grid.
It will be sold to installers for $3,500 for 10kWh, and $3,000 for 7kWh. Deliveries will begin in late Summer.
Home batteries power up overnight, when energy companies typically charge less for electricity. Then, they can be turned on during the day to power a home. The batteries typically cost thousands of dollars, though many utility companies offer rebates.
Related: Is the Tesla home battery worth the cost? Depends where you live.
Kimbal Musk, a Tesla board member, told CNNMoney earlier this week that the new battery would slash consumers' electric bills by 25%.
The announcement was made during an event in California. In promotional materials, Tesla referred to the battery as "the missing piece." In addition to the Powerwall, Tesla also announced an energy storage system for businesses, and a large scale system for use by utilities.
"The issue with existing batteries is that they suck," said Tesla CEO Elon Musk. "They're really horrible."
When coupled with solar energy, the batteries will help accelerate the move away from fossil fuels, he said.
"That's the future we need to have," Musk said. "It's something we must do, and we can do, and we will do."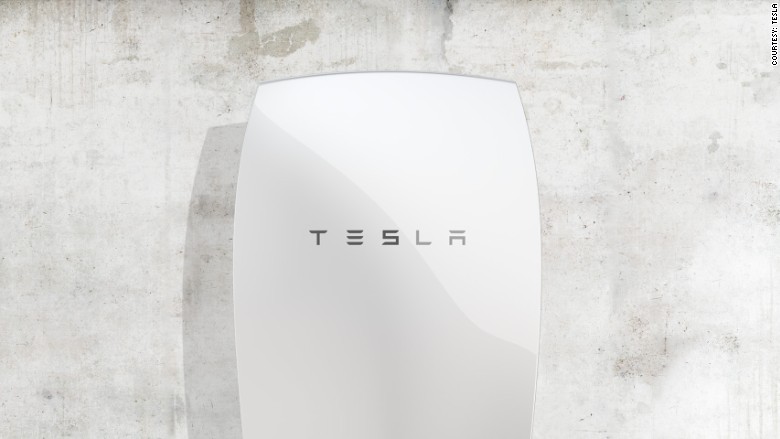 Speculation over the new product line has been building since Jeff Evanson, Tesla's investor relations director, sent a letter to investors and analysts saying the electric car company would soon announce a "home battery" and a "very large utility scale battery."
Tesla (TSLA) has talked about releasing a home battery for about a year.
Tesla shares have jumped 20% over the past month as investors speculated about the battery's technical specifications and market potential. The company is scheduled to announce its first quarter earnings next week.