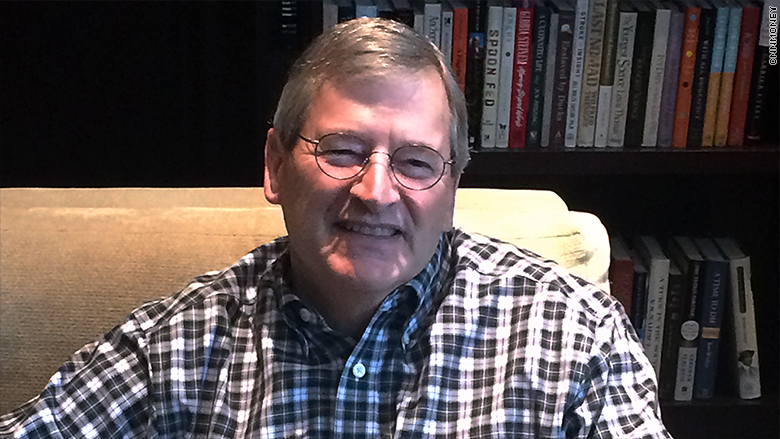 Wally Weitz would probably be the most famous investing guru in the state of Nebraska -- if not for that other guy who calls Omaha his home.
But Weitz, who runs an investment firm with more than $5 billion in assets, holds no grudge towards Warren Buffett.
In fact, Berkshire Hathaway (BRKA) is one of the biggest holdings in several of the Weitz mutual funds.
Weitz considers himself an investor in Buffett's mold: He buys stocks he believes are undervalued, and he holds on to them.
In a market where some investors dump stocks after one quarter of lousy earnings, Weitz defines a "trade" as something he's willing to hold for only two or three years as opposed to more than ten.
Related: Many of Berkshire's top stocks off to lousy start
And he's owned Berkshire since 1976.
Needless to say, Weitz has made many of his investors happy since he started his Weitz Investment Management firm in 1983 with just $11 million in assets.
I spoke with Weitz at his home in Omaha on the eve of Berkshire's 2015 annual shareholder meeting.
Sitting in his library and drinking a Heineken, Weitz said he is increasingly concerned about stock market valuations.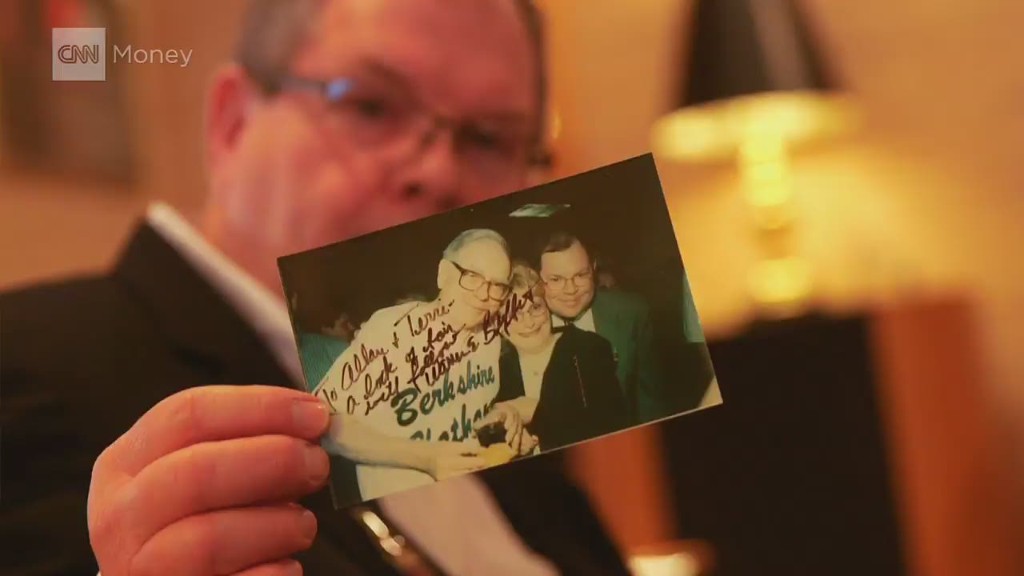 It's a sentiment that Buffett recently shared with CNN's Poppy Harlow. Bargains are getting harder to come by.
"I don't like anything," Weitz said. "It's a frustrating time when everything that's expensive gets more expensive."
But Weitz still is willing to pounce on a stock during times of market turmoil. That's something many investors are afraid to do -- even though buying a stock when the tide is seemingly against it often can turn out to be very lucrative.
He said the pullback in the market last October made several companies on his "on deck list" attractive. Two his firm bought and still owns are Motorola Solutions (MSI) and oil services technology firm Core Labs (CLB).
"They momentarily became cheap enough to start buying," he said.
Weitz is a big fan of media mogul John Malone, who runs the Liberty Media conglomerate and many separately traded offshoots.
Weitz said that he owns Liberty Media (LMCA), Liberty Global (LBTYA), Liberty Broadband (LBRDA), Liberty Ventures (LVNTA), QVC (QVCA) and Discovery Communications (DISCA).
Malone has a knack for smart strategic investments.
And Malone owns a stake in Charter Communications (CHTR), which many experts believe will try and merge with Time Warner Cable (TWC) now that Comcast (CMCSA) pulled the plug on the deal.
Weitz said that the savvy deal making makes Malone a lot like Buffett.
"He is a portfolio manager we trust. He's amazing," Weitz said. "When you think of 3-dimensional chess, that's how Malone's mind works."
Trust is key if you are going to invest in a stock for decades -- which brings us back to Berkshire and Buffett.
There is increased chatter about who may eventually replace Buffett as CEO one day. Weitz is not worried.
"Berkshire is built to last," he said. "I'm confident that Warren will pick well."
Related: Buffett knows who the next Berkshire CEO will be
Still, Weitz said that he doesn't plan to attend the event this year. It's gotten so big.
Weitz said he remembers going to his first shareholder meeting in 1973 with his boss at a brokerage firm. Back then, few people went. Berkshire didn't need to rent out the CenturyLink Center to host it.
He noted that people take notes and circulate transcripts of the meeting. He will definitely read those. He still wants to hear what Buffett has to say about stocks.
"It's like going to church on Easter," Weitz said. "The story is always the same. But it's good to get another dose."