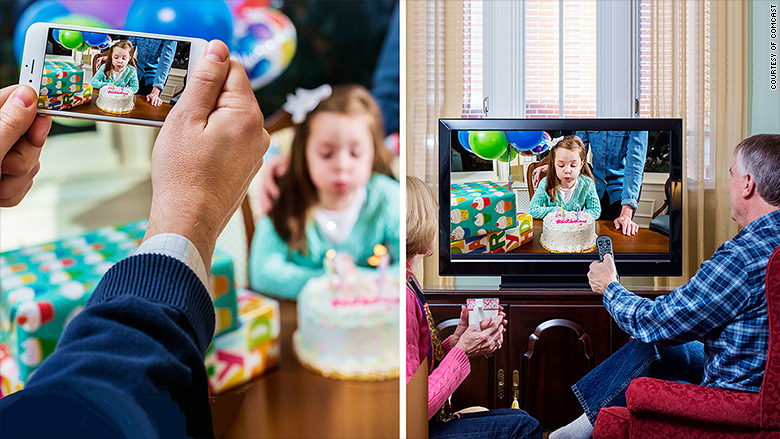 The live streaming revolution will now be televised.
Comcast announced on Monday that users will be able to live stream video from their mobile phones to the TV of another Comcast customer.
This is done through the company's new app, Xfinity Share, and allows users to share events like birthday parties, weddings, or vacations to the TV sets of those who may have not been able to attend.
"We're giving our customers the power to share special moments in their lives as they happen," said Patti Loyack, vice president of communications for Comcast Cable.
The free app works with Xfinity Triple Play customers who have the company's X1 platform, a TV set-top-box system that can be used across multiple platforms.
I was able to test the new streaming feature during a demonstration a few weeks ago, and the potential was intriguing.
The interface of the live stream seemed pretty straightforward seeing that all that was needed to use the feature was to open the app and press "Live Stream."
After "Share" went live with a stream a notification popped up on screen that only required a single tap on the device's remote to open.
The Xfinity Share streaming feature comes at a time when other mobile live streaming apps like Meerkat and Twitter's Periscope are becoming popular, so for some the feature may seem like just another live streaming app.
However, for those not attuned to mobile apps it has the potential to open up a whole new world of live streaming.
Comcast stressed that "Share" is in its beginning stages and will be gaining new features in the future.
Features like sending content up to five people at once and the ability to rewind and pause live streams will be coming later this year, according to the company.
The news comes on the same day when the cable conglomerate announced strong earnings and strong internet subscriber growth.