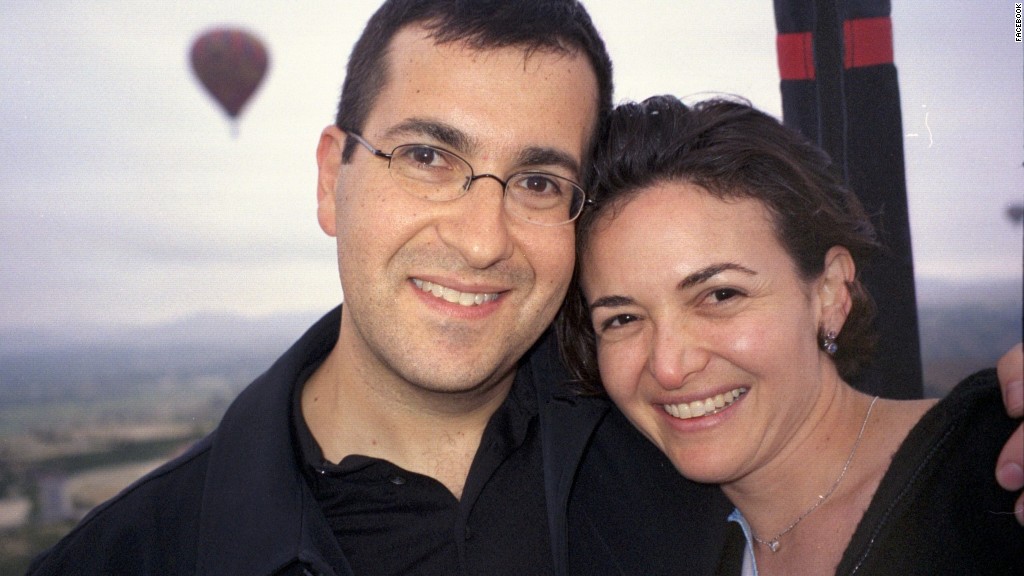 Dave Goldberg died Friday after collapsing while on vacation with his family in Mexico, according to the prosecutor's office in Nayarit State.
The death of Goldberg, CEO of SurveyMonkey and husband of Facebook (FB) executive Sheryl Sandberg, was announced Saturday by the companies and Goldberg's brother, Robert.
But the circumstances had been kept private until Monday.
While using a treadmill, the executive appeared to have fallen and hit his head. He was found shortly thereafter, still alive.
Goldberg was then transported to Hospital San Javier in Nuevo Vallarta, where he was declared dead. Goldberg suffered from traumatic brain injury and hypovolemic shock, a condition tied to severe blood and fluid loss.
The prosecutor's office said he was staying at an exclusive villa inside the Four Seasons Punta Mita Resort. But the Four Seasons denied that Goldberg was a registered guest at its resort, villas or residences, and the hotel chain said Goldberg's injury did not take place on the Punta Mita resort.
"As the tragedy did not take place on our property, nor was Mr. Goldberg a guest, we are not in a position to comment further," the company said in a statement.
Goldberg's death has led to an outpouring of kind words for a man that Sandberg described in her bestselling book "Lean In" as "my best friend, closest advisor, dedicated coparent, and the love of my life."
The Walt Disney Co. (DIS) announced Monday that it has changed the timing of its quarterly financial report so that the company's executives and board members can attend Goldberg's funeral, which will be held Tuesday. Disney will now release its financial statement before the bell and hold its conference call at 9:30 a.m. ET -- it had been scheduled to report its results after the bell. Sandberg sits on Disney's board.
Facebook CEO Mark Zuckerberg said that Goldberg was "an amazing person, and I'm glad I got to know him."
"Dave's genius, courage and leadership were overshadowed only by his compassion, friendship and heart," SurveyMonkey said in a statement. "We are all heartbroken.
Goldberg's brother, Robert, set up a memorial page on Facebook, which quickly filled up with condolences.
-- CNN's Samuel Burke contributed to this report