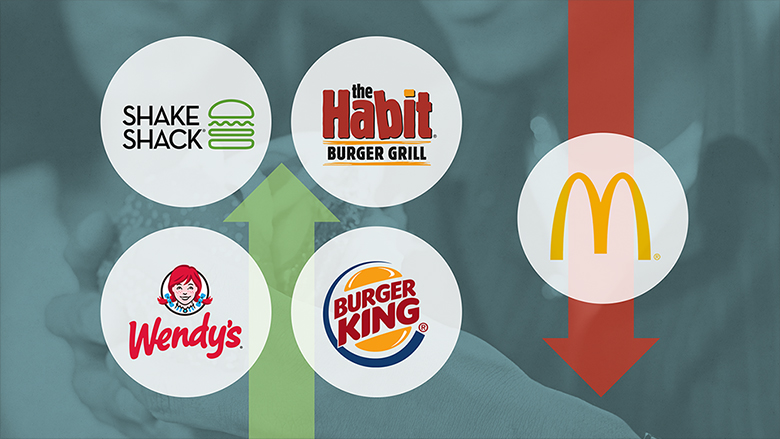 How much did Wall Street hate the McDonald's comeback plan? A McLot.
Shares of McDonald's (MCD) fell nearly 2% Monday. But here's something that should make new CEO Steve Easterbrook really "grimace." Just about every other burger stock went up Monday -- and some significantly.
It seemed investors were saying they didn't believe McDonald's can pull off the turnaround, and that rivals might even benefit from its struggles.
Shake Shack (SHAK) surged 7% and hit a new all-time high. The stock is up 270% since its initial public offering in January, and the company is popular with the younger customer base that McDonald's needs to win back.
Habit Restaurants (HABT), a West Coast-based burger joint that made its stock market debut last year, shot up 12.5% Monday as well.
Related: McDonald's CEO promises better food
These two companies are part of the gourmet burger revolution. They have attracted loyal fans because the food is tastier and has higher-quality ingredients.
So maybe Five Guys, Smashburger and the legendary In-N-Out burger should file for IPOs too. If Big Kahuna Burger from "Pulp Fiction" were real and publicly traded, it would have probably soared Monday.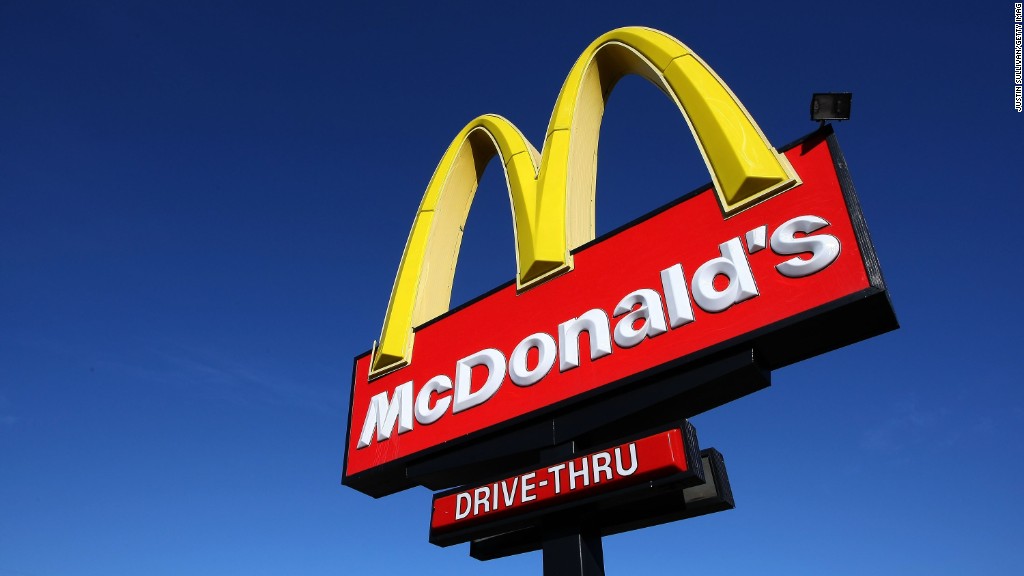 But even the more mainstream burger stocks, companies that face similar questions about food quality and lackluster sales, enjoyed some beefy gains on Monday.
Restaurant Brands (QSR), the parent company of Burger King, were up 2% and Wendy's (WEN) gained 3%.
Smaller national chains Sonic (SONC) and Jack in the Box (JACK) also rose slightly on Monday.
Related: Supersized problems for McDonald's
Now we shouldn't use one day's stock market performance to definitively declare that McDonald's efforts are doomed.
Most of the burger stocks gave up some of their gains on Tuesday. Shake Shack was the lone exception.
But McDonald's shares were merely flat on Tuesday. And while the stock is up 2.5% in 2015, that is lower than the year-to-date gains for the other six burger stocks mentioned in this story.
Few analysts are rushing to defend McDonald's after its drop. So there is going to be considerable pressure on Easterbrook to make the turnaround work.
Fast.