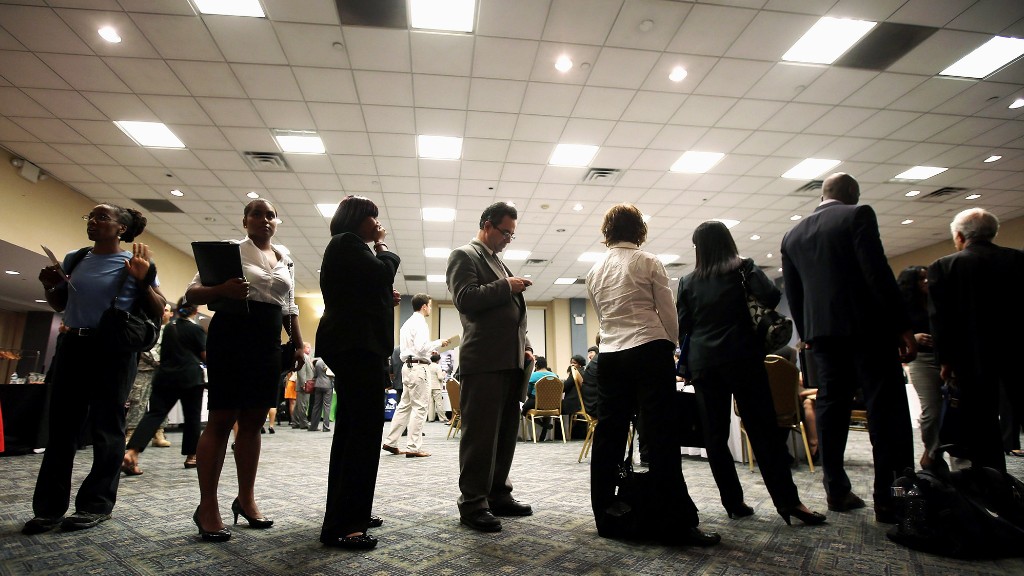 Looking for a job? You're not alone.
So far in 2015, government jobs are what hunters most frequently search for, according to data provided by Google (GOOGL) to CNNMoney.
Folks looking for work via the search giant are also extremely interested in working for Disney (DIS), UPS (UPS) or for the National Collegiate Athletic Association.
The job market is improving, with unemployment at its lowest level in seven years. But it doesn't feel like it for a lot of people -- there are 8.6 million people still in search of gainful employment.
The sectors creating the most jobs are health care, business services and retail, but those industries aren't necessarily where people want to work.
It currently takes about 94 days to find a job, which is about twice as long as the historical average.