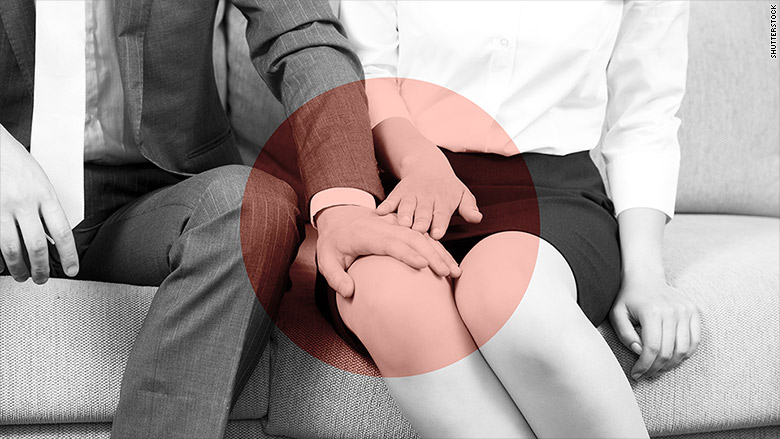 Is touching the side of a woman's breast sexual harassment?
The answer seems pretty clear cut: If it lasts longer than a second (which could be deemed accidental), then absolutely.
But when power and gender dynamics are at play (male investor, female entrepreneur), and $50,000 is at stake, the lines feel much more blurred.
Entrepreneur Emma Tessler told CNNMoney that when it happened to her, her thoughts fluctuated from discomfort to apologetic, and back again.
"Oh god, I'm really uncomfortable. ...Well, that's crazy, I'm sure he's not doing anything wrong," she remembered thinking.
Tessler's experience occurred in 2014 at a Y Combinator Demo Day. And it's at the center of the latest episode of Startup Podcast.
This season of the podcast follows the highs and lows of Dating Ring, the matchmaking startup Tessler, 26, and co-founder Lauren Kay, 25, head up. And it's casting an important light on Silicon Valley's gender issues.
In the podcast, Tessler said the male investor suggested they go out for drinks when they both returned to New York City. She agreed -- though admitted to feeling uncomfortable because it sounded like a date.
"He put his arm around me and his arm ... landed on my ... boob. On my side boob," she recalled on the podcast. "And, it stayed there ... he just stayed there, kind of like holding me."
In the process, he offered a $50,000 investment in the company. "You and I can keep meeting up in New York since we're both in New York," he told her.
"I felt really embarrassed. You're supposed to be so confident. Being a victim is the opposite of that," Tessler told CNNMoney.
Dating Ring ultimately declined the offer -- but it would have been significant for them. They've raised $450,000 in funding to date, but Tessler said $50,000 would have been the biggest sum of money from a single investor (aside from friends and family). It could also signal to other investors that they're worth backing.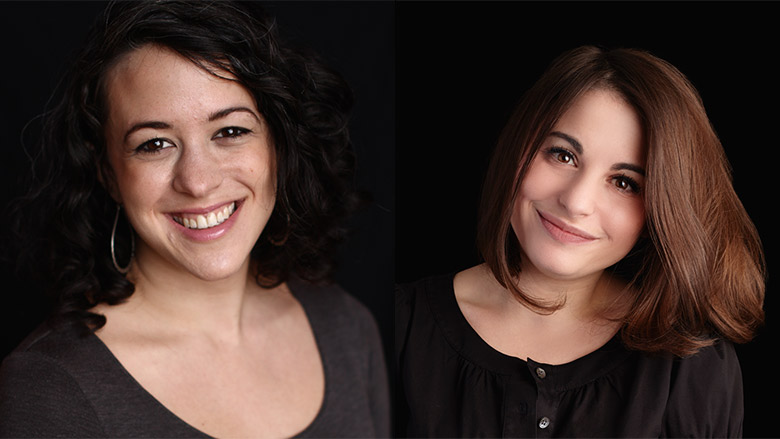 "It's amazing how long it took us to decide," said Tessler in the podcast.
Male friends actually encouraged them to say no: "The men were like 'what the f***, are you kidding me, that's unacceptable, you can't take his money,'" Tessler said, calling it a "luxury" that men are able to be outraged like this.
The women sent an email to the investor, citing strategic reasons for not accepting the money.
The episode, the third of 10 in the series, chronicles the events post-Demo Day, when the two start seeing a lot of rejection. Kay kept a spreadsheet of roughly 50 investors who rejected them -- and started to question whether being a woman was holding her back.
Silicon Valley's derogatory thoughts on women were evident on anonymous platforms like Secret (which has since shut down). The women tried to determine whether their rejection was due to the "boy's club" nature of the industry or their product's lack of viability.
And the encounter on Demo Day was not an isolated incident.
"I have had two investors ask me out on dates; one introduce me to fellow investors as the 'beautiful CEO with beautiful co-founders'; [and] had an investor say, 'Could you meet me at my hotel lobby tonight?'" Kay told CNNMoney.
"It's true the deck is stacked against women, but women with great companies, they can still succeed," said Alex Blumberg, whose company Gimlet Media produces the podcast.
The episode went live Thursday night -- and Tessler and Kay said there's been an overwhelmingly positive response, especially from men, on Twitter.
"I hope that my experience was unique, [but] I don't think it was at all given the way people have responded," added Tessler.