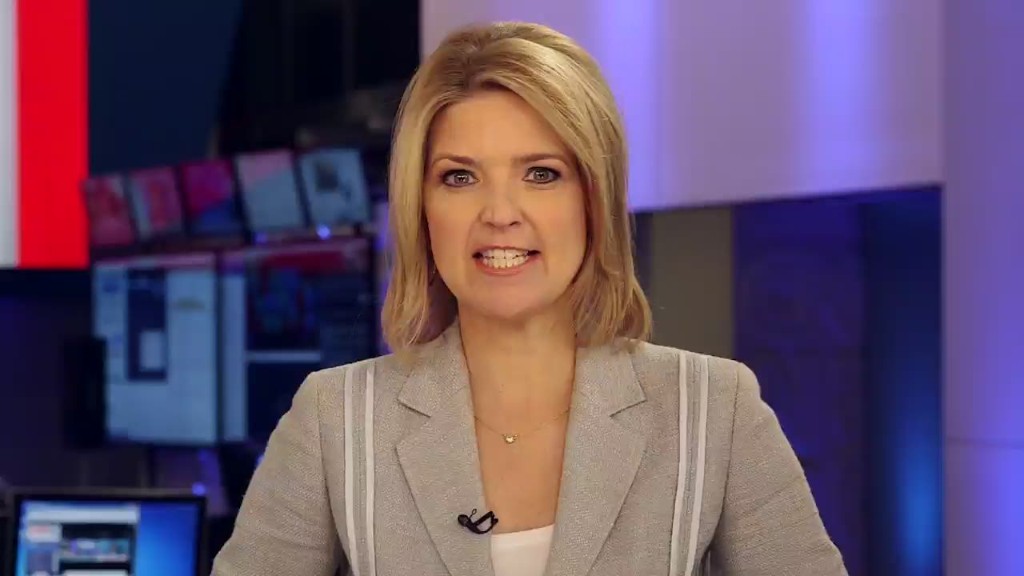 It looks like it could be a tough day in the markets.
U.S. stock futures are declining and European markets are looking rough, with many key indexes falling by about 2%.
Here are the four things you need to know before the opening bell rings in New York:
1. Crazy market moves?: There's quite a bit of volatility in markets this morning.
Investors are selling bonds and yields are moving up. Most major stock markets are in the red, especially in Europe. And the U.S. dollar is falling against all other major global currencies while the euro is rising, up 1% versus the greenback.
On the commodity side, gold prices are stable. Oil is rising slightly.
2. Stock market movers -- EasyJet, Carlsberg, Allianz, Shell: European sentiment is being dragged down this morning as some big companies are reporting disappointing corporate results.
Shares in easyJet (ESYJY) are falling by roughly 8% in London after the low-cost British airline warned that a recent French air traffic control strike in April would cost the company roughly £25 million ($39 million).
Shares in Carlsberg (CABGY) are off by 5% in Europe after investors reacted to the brewer's latest quarterly results. Its business continues to decline in Russia.
Allianz (AZSEY) stock is dipping by about 2.5% after the company reported its earnings.
Meanwhile, shares in Royal Dutch Shell (RDSA) are edging down slightly in Europe, but is outperforming the market. The company has just received U.S. approval to drill in the Arctic. However, the oil firm will need a few more approvals before drilling can begin.
3. Earnings and economics: GoDaddy (GDDY) and Zillow (Z) will report after the close.
The Treasury Department will give a budget update at 2 p.m. ET.
4. Monday market recap: It was a negative day on Monday. The Dow Jones industrial average lost 86 points, the S&P 500 dipped 0.5% and the Nasdaq edged down by 0.2%.