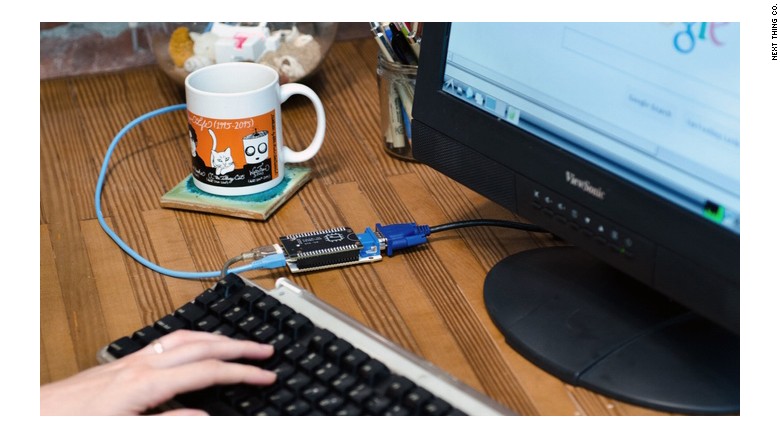 In five days, a $9 computer has raised more than $1 million on Kickstarter.
The dirt-cheap computer is CHIP, a 2.5-inch motherboard that costs about the same as one month of Netflix (NFLX), or two venti caffé mochas at Starbucks (SBUX).
How can a computer be so inexpensive? Next Thing Co., the Oakland company behind the project, kept the design dead simple. There's no case or unnecessary parts.
Like the popular $35 Raspberry Pi, CHIP is a computer without all the fixings. You still need to hook it up to a monitor, keyboard, mouse, power source and the Internet to do actual computing.
If you're buying all these parts, and the adapters needed to hook them up, that $9 becomes much more.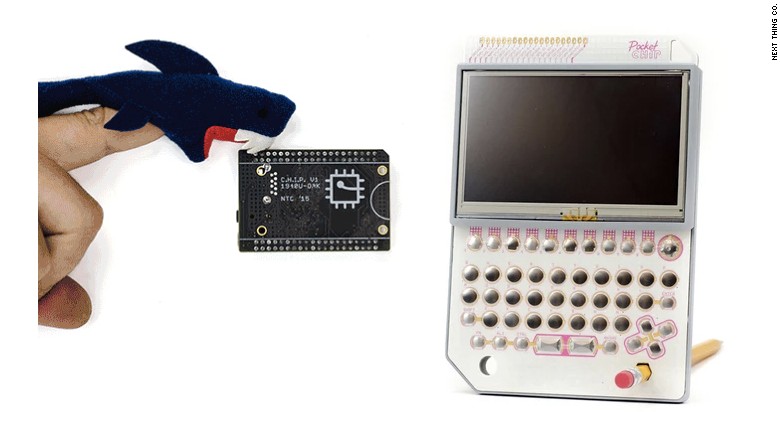 Another option is to slip it inside PocketChip, a mobile device that resembles a stripped down Blackberry. It has a screen, keyboard and built-in battery. The $40 PocketChip is available as part of the Kickstarter for people who contribute $49 or more.
CHIP has a 1-gigahertz processor, 4 gigs of storage and 512 megabytes of RAM, and it runs Linux. It can run apps for working documents and spreadsheets, learning how to code, playing games and playing music.
The computer industry has always been obsessed with shrinking things, both in size and price. Raspberry Pi is the most well known, but big players including Google (GOOG) and Intel (INTC) have recently come out with their own pocketable computers.
CHIP has them all beat with its price tag, but the computer won't be available until May 2016.