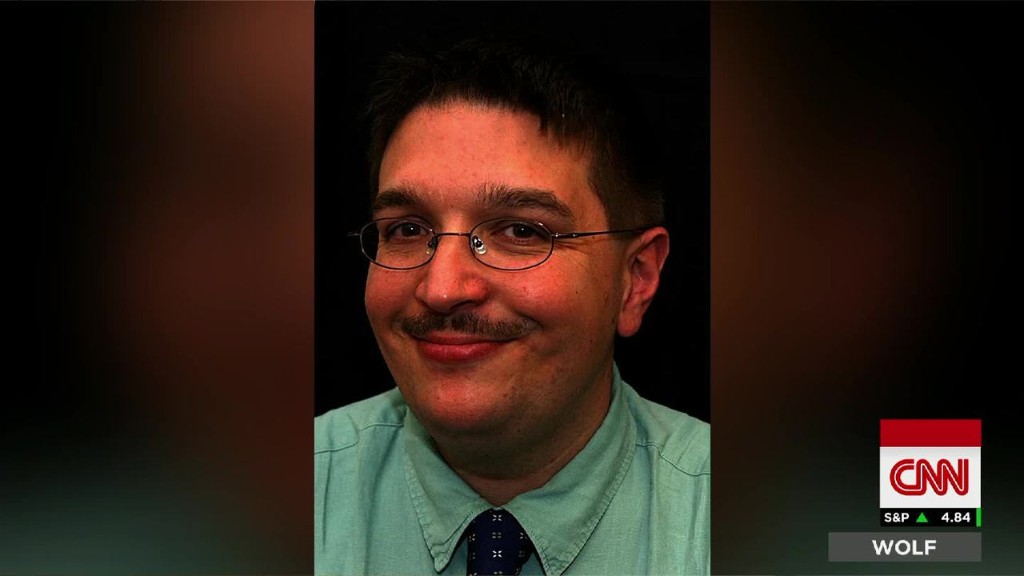 One of the victims of the Amtrak crash outside of Philadelphia was identified Wednesday as an Associated Press staffer.
Jim Gaines, a video software specialist for the news wire service, was one of the people confirmed to have died when the Washington to New York train derailed Tuesday night.
Gaines worked for the wire service since 1998. He was a video software architect, meaning he worked on the wire's distribution of news video to customers around the world. The AP said "he was part of a team that won the AP Chairman's Prize in 2006 for developing the agency's Online Video Network."
Related: Investigation into deadly Amtrak derailment
Gaines, 48, is survived by his wife, Jacqueline, and two children, 11-year-old Anushka and 16-year-old Oliver.
Gaines was returning home after meetings in Washington, the AP confirmed to CNNMoney.
Gary Pruitt, the CEO of the AP, mourned Gaines' death in an email message to staffers.
Gaines "leaves behind a legacy of professionalism and critical accomplishment, kindness and humor," Pruitt wrote. "He will be missed."
In a statement, Gaines' family expressed thanks for prayers and asked for privacy "as we absorb this incredible loss."
"Jim was more precious to us than we can adequately express," the family said.
Another AP staff member, Paul Cheung, was also aboard the train when it derailed. Cheung, a manager in the news wire's interactive unit, told a reporter for the AP that the train suddenly "started to decelerate," then "suddenly you could see everything starting to shake. You could see people's stuff flying over me."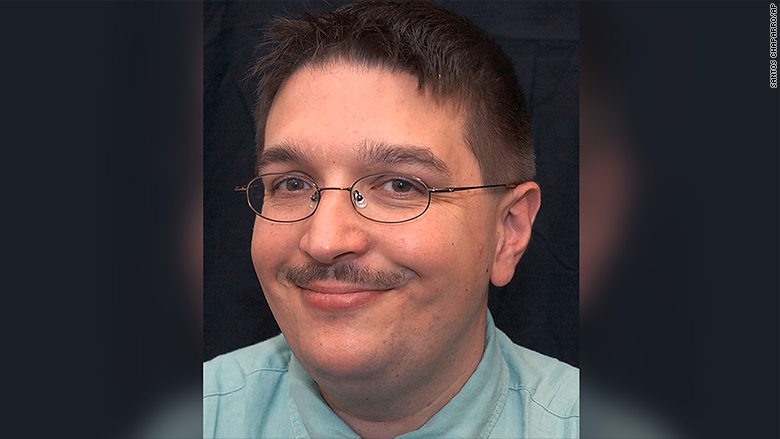 Amtrak trains between Washington and New York are frequented by members of the news media, given the large numbers of media workers in both cities. Also aboard the derailed train on Tuesday night were a producer for NBC News, Janelle Richards, and a New York Observer editor, Jillian Jorgensen.
"Not an expert," Jorgensen tweeted early Wednesday morning, "but it felt like the train hit a curve going too fast. We banked hard right, immediately obvious something was wrong."
The U.S. Naval Academy said that one of its midshipmen was among the victims. He was identified by his family as Justin Zemser, 20.
Rachel Jacobs, the CEO of a company called ApprenNet, has been reported missing after the crash.
Related: Phildelphia CEO missing after Amtrak crash
More than 200 people were injured when the passenger train derailed.
CNNMoney's Christine Bear contributed to this report