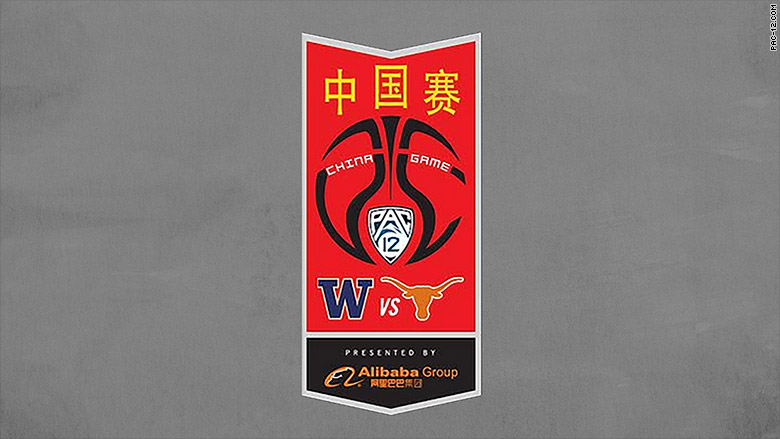 Alibaba is bringing American college basketball to China.
The online commerce giant is partnering with the Pac-12, one of several U.S. college basketball conferences, to host two regular season games in China this year.
The first game will be between the University of Washington Huskies and the University of Texas Longhorns in Shanghai on Nov. 14.
A second game between two other teams will be announced at a later date.
Related: Pepsi to replace Coke as NBA's official sponsor
The games will be broadcast on Alibaba's (BABA) digital and mobile network in China, and on ESPN in the United States.
The Pac-12 has sent some basketball players to compete in China, but the conference said it will be the first U.S. sports league, professional or collegiate, to host a regular season game in China.
Basketball is the most popular sport in China, with an estimated 300 million fans in the country, according to Alibaba.
The first game is timed to coincide with "Single's Day," the annual Nov. 11 shopping festival in China, the biggest shopping day of the year. Alibaba brought in sales of more than $9 billion during last year's shopping spree.