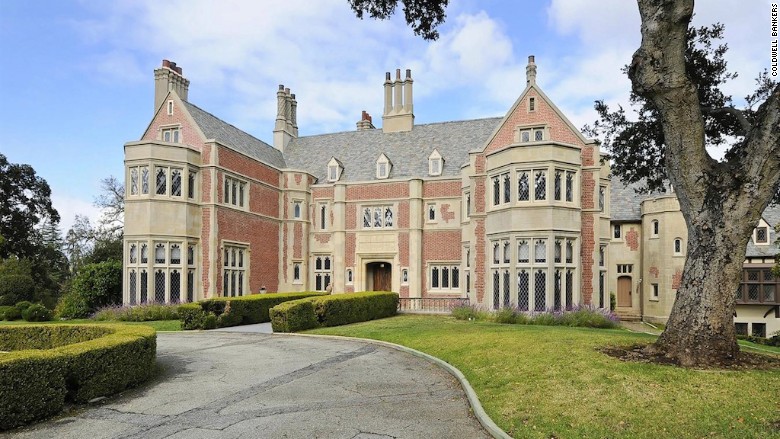 Want to live in a beautiful mansion in Silicon Valley for $1,000 a month? There's a pool table, free food, a gym, office space -- and a catch. A list of them, actually.
If you wear makeup more than twice a week, drive a vehicle that was given to you by your parents, have attended more than one protest, post on social media more than three times a week, don't work out at least 15 hours a week, or have been on more than one psychiatric medication, this palace is not for you.
Those are just some of the bizarre suggested requirements in a roommate-wanted ad for the "Startup Castle," an 18,000-square-foot home for aspiring entrepreneurs. Since it was posted on a Stanford message board earlier this week, the ad has gone viral, with many criticizing it for being discriminatory.
But the two people behind Startup Castle stand behind their desire to only live with driven, physically fit teetotalers who don't get money from their parents. They say they just want friends who share a "common value system."
"I don't think there's anything in the post that restricts intellectual or cultural diversity at all," said John Lakness, a researcher and the founder of Startup Castle. "That's the type of diversity that we value and not so much the superficial diversity."
Even filtering people out based on "superficial" diversity can break the law. In the state of California, it's illegal for landlords to discriminate against anyone based on physical appearance, a mental disability, or their source of income.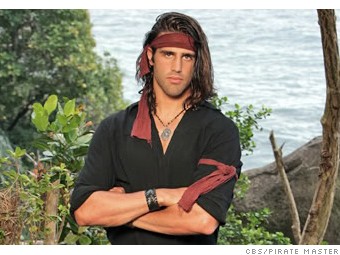 Lakness is not new to the spotlight. In 2007, he appeared on the Survivor-like reality show Pirate Master, in which 16 contestants competed for $1 million in treasure. He was eliminated in the first episode for threatening to steal the pirate crew's compasses. He also worked for a time as a male stripper at Chippendales.
Lakness and Startup Castle house manager Katherine Fritsch say they came up with the ad after going through a list of their friends and picking out the qualities they liked. They also drew on past negative experiences.
For example, Lakness said people who actively go to protests can be pushy. And overly political roommates have made things uncomfortable in the house before.
"We don't want someone protesting that we didn't buy enough milk for the generosity fridge," added Fritsch.
The no-makeup rule was meant to attract outdoorsy people like herself, not to rule out women. Frisch says she only wears makeup once a month and doesn't want the pressure to put it on every morning at home.
And people who constantly post to social media lack a "higher motivation," they agreed.
Lakness, who most recently worked for NATO Special Operations Command, took over the lease for the house last September. He came up with the name Startup Castle and created a dedicated website with photos of lavish parties and a list of principles to live by, such as "The powerful mind is free from dishonesty, addiction, and fear."
"Essentially, he is very much into fitness and he does care a lot about building this very particular culture," said Dmitriy Karpman, who was on the lease before Lakness.
Karpman lived in the house for a year with coworkers while working on his startup Chatous, a service for talking to random people. He estimates the rent for the entire 11-bedroom home, officially called Buck Estate, is about $20,000 a month. (Lakness would only confirm that it's "expensive.") Ten people live there now, but some are leaving soon and they want to find five new tenants.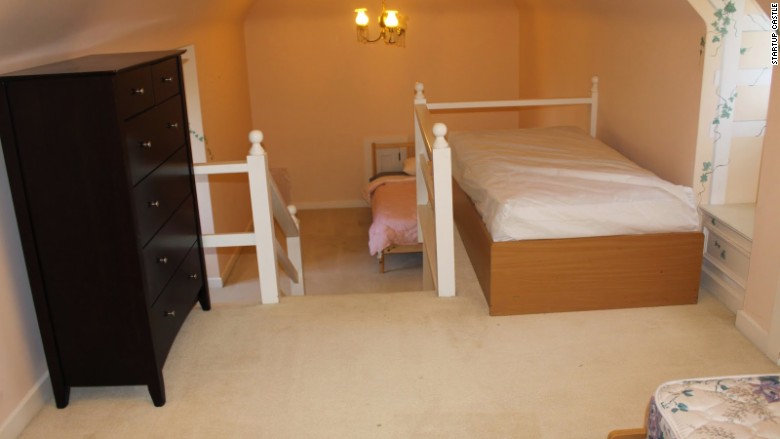 Lakness is renting private rooms for $1,750, though the cost goes up for a private bathroom or parking. For $1,000, new roommates can share a "huge" room with up to three other people.
Karpman says cramming four people into those rooms is exploitative. He's trying to distance himself from Lakness, who he suspects is trying to draw attention with the post in order make more money on the house. Both Lakness and Fritsch are currently self-employed.
Lakness denies the Castle is a business, which would likely be a violation of his lease. He and Fritsch say they're just looking for long-term companions. Since the ad has gone up, Lakness says he's had a flood of positive responses from like minded people.
"Let's hope it's still possible in this world today to have the kinds of friends we want to have," said Lakness.