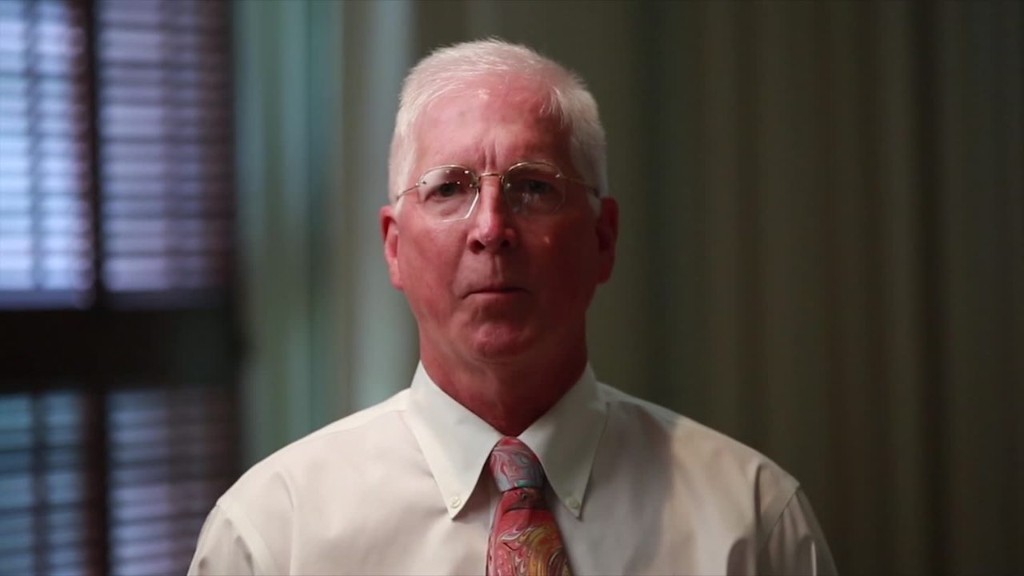 Blue Bell Creameries, still reeling after shutting its entire operation over a fatal listeria recall of its ice cream, is laying workers off for the first time in its 108-year history.
The company said Friday it's axing 750 full-time employees and another 700 part-timers, or about 37% of its workforce.
And the employees who do stay will have to take pay cuts. Another group of employees will be furloughed with sharply reduced pay.
CEO Paul Kruse said it was an "agonizing decision." He added, "This is a sad day for all of us at Blue Bell, and for me personally."
Related: Feds find Listeria and unsanitary conditions
Blue Bell had to pull every single one of its products off store shelves last month due to potential listeria contamination. Three people have died and five others have fallen ill from the bacteria that may have come from Blue Bell products, health officials have said.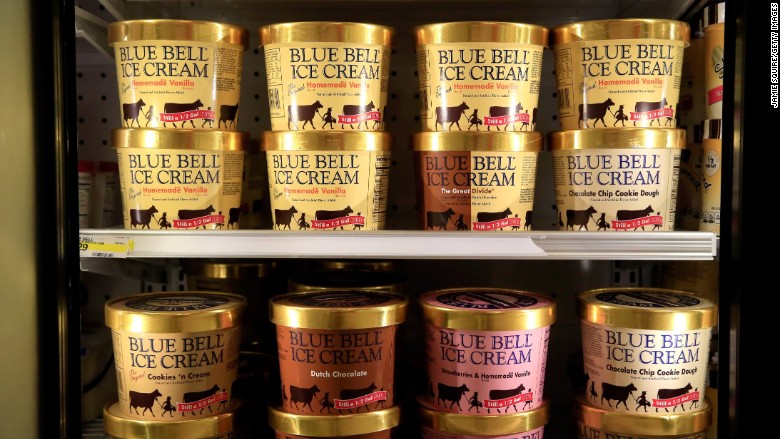 The company shut down all four of its plants for cleaning and improvements, and that process is taking longer than expected.
Blue Bell hasn't said when it expects to begin making ice cream again.
The company is the fourth largest ice cream maker behind Nestle (maker of Dryer's and Edy's) and Unilever (UL) (maker of Breyers and Ben & Jerry's) and Wells Enterprises, which makes Blue Bunny.
Blue Bell is privately held and has been run by the same family for 108 years.
CNN's Katie Lobosco contributed to this story.