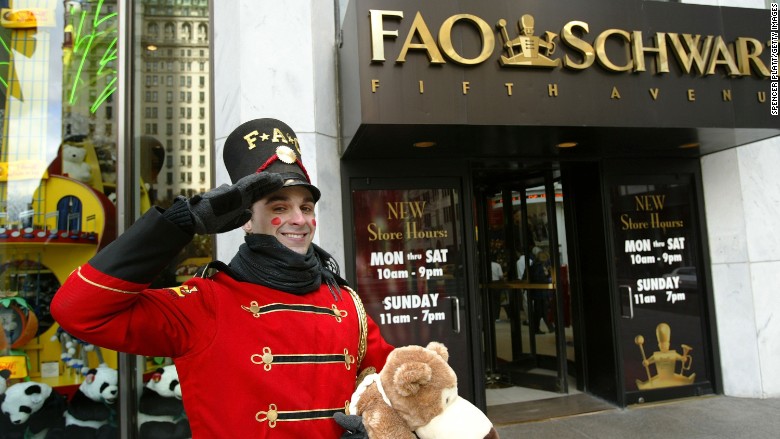 FAO Schwarz is closing its doors today, after calling Fifth Avenue home for nearly 30 years.
The rent was too high for the iconic toy store, but its owner, Toys R Us, is hunting for a new location in midtown Manhattan, according to a spokeswoman.
FAO Schwarz is a popular attraction for many families that visit the Big Apple. Its giant keyboard, which must be played with your feet, often draws lines. (Tom Hanks played Chopsticks on it in the movie "Big.")
The toy store hasn't always been on Fifth Avenue. The first FAO Schwarz was located in Union Square in 1880, and moved around to various locations in the city for the next 100 years. Toys R Us bought it in 2009.
About 200 people currently work there. The company is working to transfer as many of them as it can to other Toys R Us and Babies R Us stores in New York and New Jersey.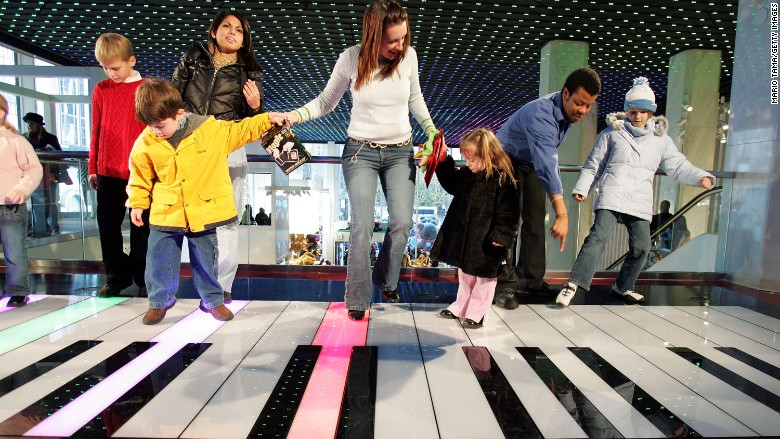 The company broke its lease about two years early to save some money, but a spokeswoman would not say what it pays to rent the location at 765 Fifth Avenue. Boston Properties, which owns the building, could not be reached immediately for comment. The building occupies the entire block and is also home to a hugely popular Apple (AAPL) store, known for its large glass cube.
Related: Secret real estate listings you won't find on the market
News of the iconic store's closing in May elicited an outpouring of memories to CNN's iReport from people who have visited the Fifth Avenue location in the past.