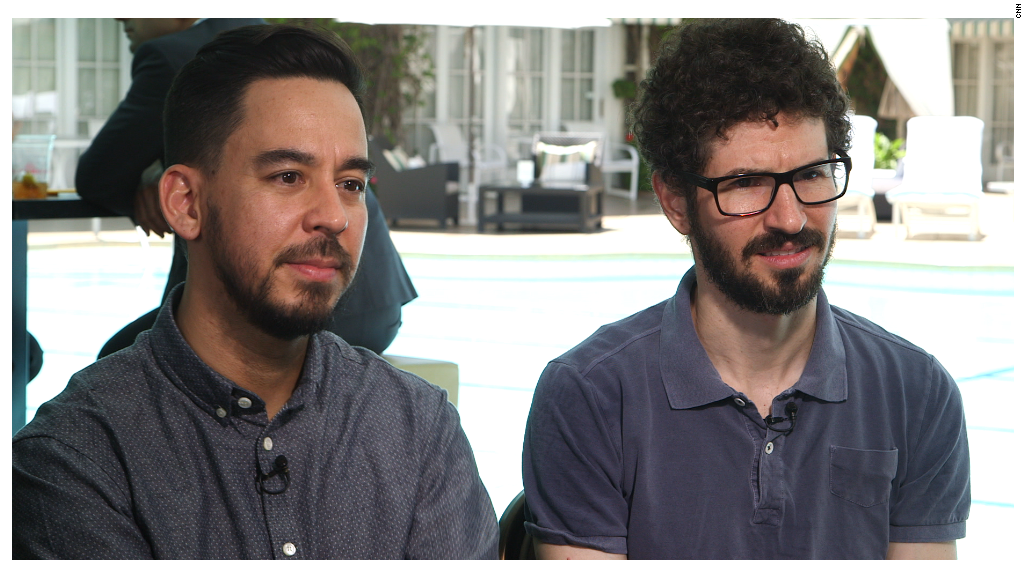 Linkin Park disrupted the music industry and emerged as one of the most popular rock bands on the planet. Now it's plotting to rock the tech world -- as venture capitalists.
Linkin Park recently launched Machine Shop Ventures, a VC firm that's searching for startups that can shake up consumer-facing industries. Machine Shop Ventures told CNNMoney it's already made three investments: ride-sharing platform Lyft, free-trading app Robinhood, and Shyp, a shipping app founded by Kevin Gibbon.
It marks a dramatic shift for a band that was formed in 1996 -- back when music was still distributed via cassette and before Google (GOOGL) was even born.
Related: New app offers free trading. Millennials jump in
The whole rock-band-by-night, venture-capitalist-firm-by-day thing may sound like an awkward transition, but Linkin Park doesn't see it that way. In fact, the band sounds captivated by the vibe of Silicon Valley.
"To be around that kind of culture with people who are super cutting-edge thinkers who are so smart, that's inspiring to me. I feel like we're more at home there," lead singer Mike Shinoda told CNNMoney's Cristina Alesci at the Milken Global Conference in Los Angeles.
The music industry can be "mean" and "a little rough," especially on people just entering the business, Shinoda said. He pointed to how newbies to the music industry are expected to work 80 hours a week with few breaks and little money.
"Sometimes in the music industry you can find a sense of entitlement," Shinoda said.
By contrast, tech companies like Google and Facebook (FB) are known for rewarding their talent, incentivizing them by providing equity and perks like pinball machines and extra vacation.
"I do find more kinship to a degree in these situations where we're working with people who want to change the world. It's like your aspirations are greater than just selling a record," Shinoda said.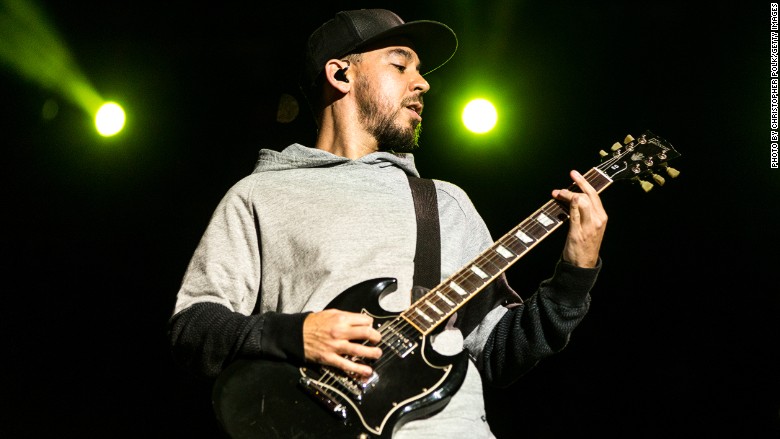 Related: Think there's a startup bubble? Bet $100K on it
Tech investors: Investing in tech companies is nothing new for Linkin Park, which sees itself as a potential "multiplier."
The band has previously invested in a number of startups, including Open Labs, which makes software and hardware for musicians.
Shinoda has personally invested in Spotify, the streaming music service and Pandora (P) rival where he serves as an adviser. He also has invested in consumer electronics company Sonos and North Technologies, a startup created by Digg founder Kevin Rose.
"We've been involved in tech for so many years. We want to put skin in the game and sit on the same side as the founders," Shinoda said.
Lyft, Robinhood Shyp investments: Linkin Park officially launched Machine Shop Ventures about two months ago. The VC firm declined to say how much money has been raised by the first fund, which is all "internal money."
However, Kiel Berry, executive vice president for Machine Shop Ventures, said the firm plans to make 15 to 20 investments over the next two years.
"We're focused on finding early-to-growth stage companies on a global basis that align with the Linkin Park brand of connecting fans and innovation through tech/design," Berry wrote in an email.
Related: Uber may now be worth $50 billion. Really?
Embracing social media: More so than other bands its age, Linkin Park has leveraged technology as a way to connect with fans
Shinoda was proud to describe Linkin Park as the biggest band on Facebook and YouTube. It has nearly five million YouTube subscribers and almost two billion views. By comparison, Blink 182's Vevo page on YouTube has just over 700,000 subscribers.
Linkin Park band member Brad Delson told CNNMoney too many people in the music industry tried to preserve the status quo instead of embracing innovation.
"As artists there has never been anything that stopped us from jumping into the fray and seeing technology as a form of opportunity," Delson said.