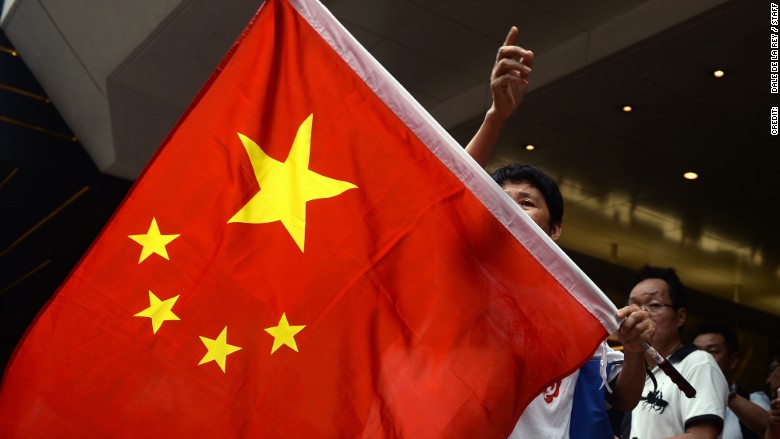 Federal prosecutors charged six Chinese nationals with stealing trade secrets from U.S. tech companies Avago and Skyworks.
The U.S. Department of Justice charged the suspects with economic espionage and theft of trade secrets in a 32-count indictment. Prosecutors allege this was part of a long-running scheme to provide an edge to universities and companies controlled by the People's Republic of China.
The indictment "reveals a methodical and relentless effort by foreign interests to obtain and exploit sensitive and valuable U.S. technology through the use of individuals operating within the United States," according to David Johnson, Special Agent in Charge of the FBI's San Francisco division.
Related: Banned! 8 things you won't find in China
Prosecutors unsealed the indictment (originally issued April 1) after they arrested Professor Hao Zhang of Tianjin University as he entered San Francisco from China on Saturday. Zhang was charged with stealing while working as an engineer with Avago Technologies (AVGO) in Fort Collins, Colo. He is the only one in U.S. custody.
Feds also charged Wei Pang, Zhang's former engineering classmate at an unnamed California university, with trading trade secrets while working for Skyworks Solutions (SWKS), located in Woburn, Mass.
Both of them studied and developed a technology called thin-film bulk acoustic resonator, which is used in cell phones, tablets and GPD devices to eliminate interference, according to federal prosecutors. They then quit their U.S. jobs in 2009 to work at Tianjin University in China. The feds accuse them of forming, in conjunction with the university, a company called ROFS Microsystem to mass produce the stolen technology in China.
Related: Apple and Google to Obama: Hands off our phones!
DoJ also charged four other Chinese citizens -- Jinping Chen, Huisui Zhang, Chong Zhou and Zhao Gang -- also with conspiring to steal this technology. Huisui Zhang studied with Hao Zhang and Pang in California. Chen, Zhou and Gang all work for ROFS Microsystems. Chen is also a professor at Tianjin University.
The most serious offense, economic espionage, carries a sentence of up to 15 years and a fine of $500,000.