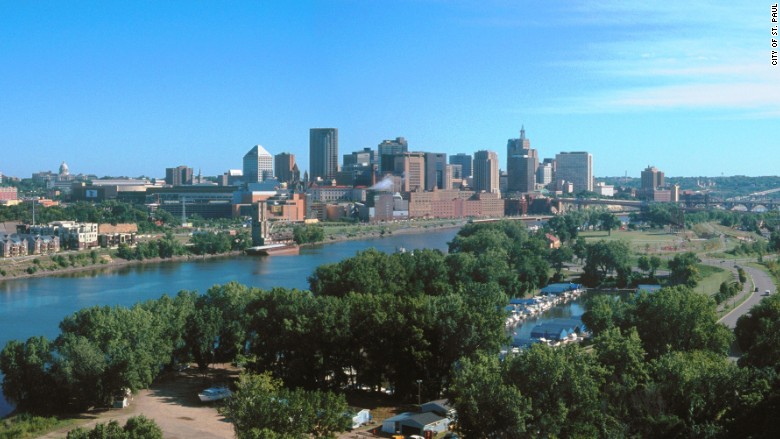 Ninety-six percent of people in St. Paul, Minn., live within a 10-minute walk of a park.
This ease of access is one reason why St. Paul -- along with sister city Minneapolis -- took the top spot in the Trust for Public Land's most recent ranking of urban park systems.
"When we're looking to attract new growth and businesses, we know people are looking for places where they can step away from it all," St. Paul Mayor Chris Coleman said of the city's decision to spend millions building new recreation centers and riverfront parks. "It's a vibrancy and quality of life issue."
In addition to access, the Trust for Public Land made its ranking based on median park size, the percent of city land devoted to parks, the amount of park spending per resident and the prevalence of four amenities -- dog runs, basketball courts, playgrounds, and recreation and senior centers.
Related: How the twin cities got transit right
Minneapolis' parks were actually bigger (median of 6.8 acres vs. St Paul's 3.7 acres), but St. Paul had much better basketball courts and playgrounds. Washington D.C. came in third overall, while San Francisco took fourth. San Francisco actually had the best park access: 99% of people can walk to a park within 10 minutes. Portland, Ore., and New York tied for fifth place.
Seventh-ranked Cincinnati had the best facilities. Boston, San Diego and Seattle rounded out the top 10. Indianapolis, Charlotte, N.C., and Fresno, Calif., were last on the list.
Creating new parkland in cities is often difficult thing to do, and much of a city's rank depends on the foresight of its founders. One innovative approach to creating new open space was pioneered by New York City, said trust spokesman Tim Ahern. There, the trust and city officials have been "greening" school playgrounds and parking lots, opening them up to the pubic when school is not in session.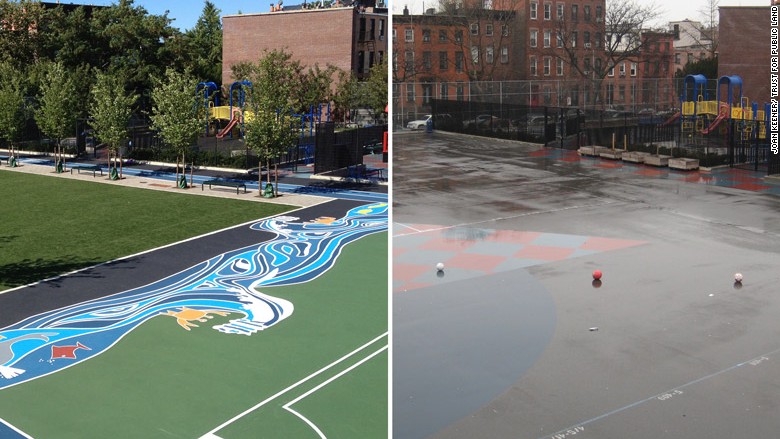 So far New York has greened 237 sites, and another 21 are planed, said a spokeswoman for the Parks Department.
The trust list ranked the 75 largest U.S. cities. It included not just city parks but open space owned by the state or federal government as well. Privately owned land that's open to the public was not considered. The trust has a website that details its rankings and provides tools to explore parkland in each of the 75 cities.
The top cities are:
1. St. Paul
1. Minneapolis (tie)
3. Washington, D.C.
4. San Francisco
5. New York
5. Portland, Ore. (tie)
7. Cincinnati, Ohio
8. Boston
9. San Diego
9. Seattle (tie)
11. Oakland, Calif.
12. Chicago
13. Albuquerque, N.M.
13. Aurora, Colo.
13. Sacramento, Calif. (tie)
16. Denver
17. Plano, Texas
18. Long Beach, Calif.
19. Henderson, Nev.
19. Omaha, Neb.
19. Philadelphia (tie)