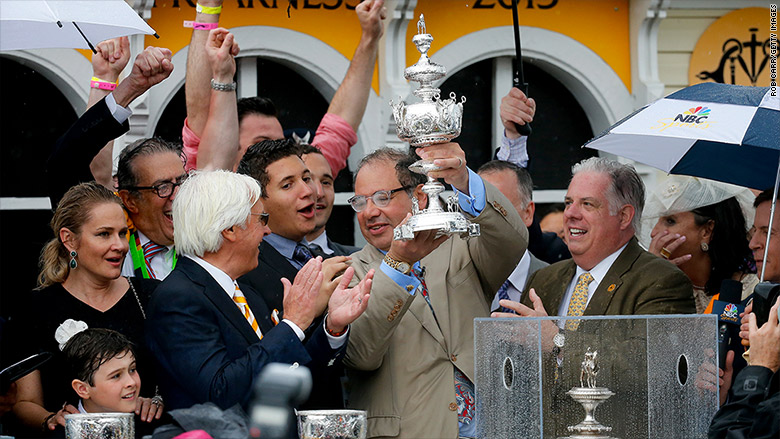 Ahmed Zayat, the owner of Triple Crown contender American Pharoah, is on top of the horse racing world at the moment.
But he's also entangled in a nasty federal lawsuit, in which a convicted gambler is accusing him of failing to honor millions of dollars in bets he allegedly made with offshore gambling sites.
The suit was filed last year by Howard Rubinsky, who in 2008 pleaded guilty to federal gambling and money laundering charges. Rubinsky charges that Zayat owes him $1.7 million to cover bets he made for Zayat with online gambling sites.
Zayat, in court filing, denies all of the charges and is seeking to have the case dismissed. Asked for a comment, his attorney referred to the case as a "meritless claim relating to allegations from 11 years ago."
In court filings Zayat admits to knowing Rubinsky, who he said was introduced to him by Jeffery and Michael Jelinsky, brothers who have also pleaded guilty to federal gambling charges. Zayat said at the time of the introduction he considered the Jelinsky brothers to be his friends. And he admitted giving Rubinsky $50,000 in either 2007 or 2008 when he was facing legal troubles "to help him get back on his feet."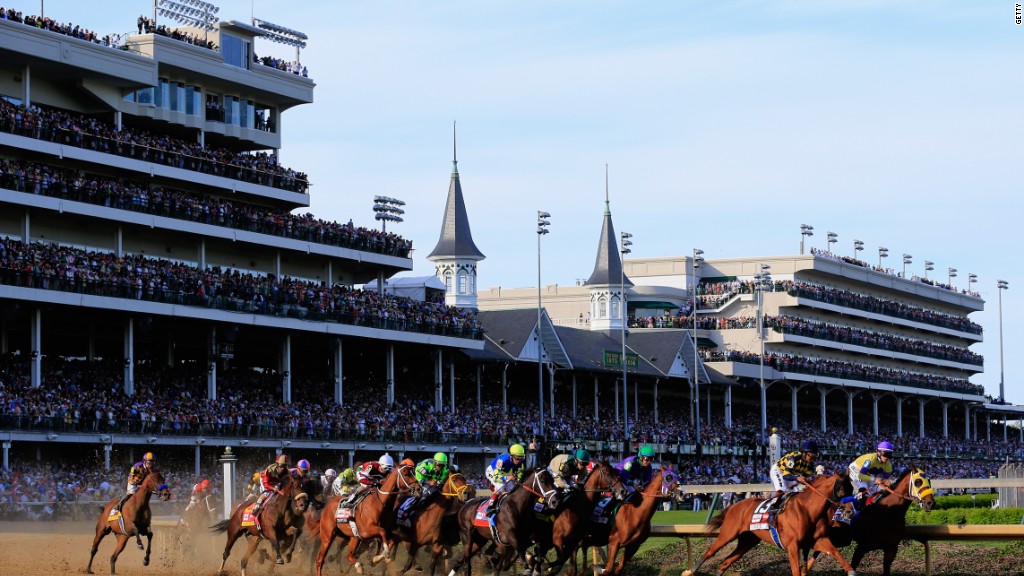 Zayat is an Egyptian-born U.S. citizen who made his fortune selling his beverage company there to Heineken in 2003 for a reported $280 million. He came to America to go to college, and has used his wealth and love of horses to build up one of the nation's most successful thoroughbred stables.
American Pharoah has amassed purses of more than $2 million so far by winning this year's Kentucky Derby and Preakness and could capture an $800,000 prize if he wins the Belmont next month to become the first Triple Crown winner in 37 years. But the real money is likely to come next year when stud fees could bring in between $7 million to $10 million a year.
Related: American Pharoah set to win big with stud fees
It's not the first legal problem that Zayat has encountered.
In 2010, Zayat Stables was forced to file for bankruptcy in a dispute over $38.6 million in loans made to the stables by the "equine lending division" of Fifth Third Bancorp (FITB). In that case, Zayat accused the bank of pulling the rug out from under the stables by refusing to restructure the loans after making promises to do so. The two eventually settled their dispute and Zayat Stables emerged from bankruptcy three months after the case was filed.
Related: Horse racing's dark side - Jockeys most injured, underpaid pro athletes
A spokesman for Zayat did not have any comment on the bankruptcy or the civil lawsuit that is still pending.
"We are very grateful for the extraordinary enthusiasm and support we've received from fans everywhere about American Pharaoh and this is a time to focus on celebrating the great interest in the sport instead of rehashing issues that were resolved several years ago," the spokesman said.
Rubinsky's lawyer said he and his client "believe that the action should be litigated in the court and not in the press," but added that he has evidence that casts doubt on Zayat's credibility.